Get $20 off Our Professional Lawn Service in Dallas
Lawn Service in Dallas
When your lawn needs some TLC, it starts to show signs of wear, tear, and overgrowth. This can include anything from yellowing grass to grass and weeds growing over sidewalks or driveways. Fortunately, at Just Right Lawns, our professional lawn service in Dallas will remedy these issues and ease the stress of DIY lawn care. 
You may need professional lawn services if:
Your grass has overgrown your sidewalk, pavers, or driveway.
Weeds have taken over your lawn.
There is leaf buildup on your grass.
You're dealing with excess pet waste.
Image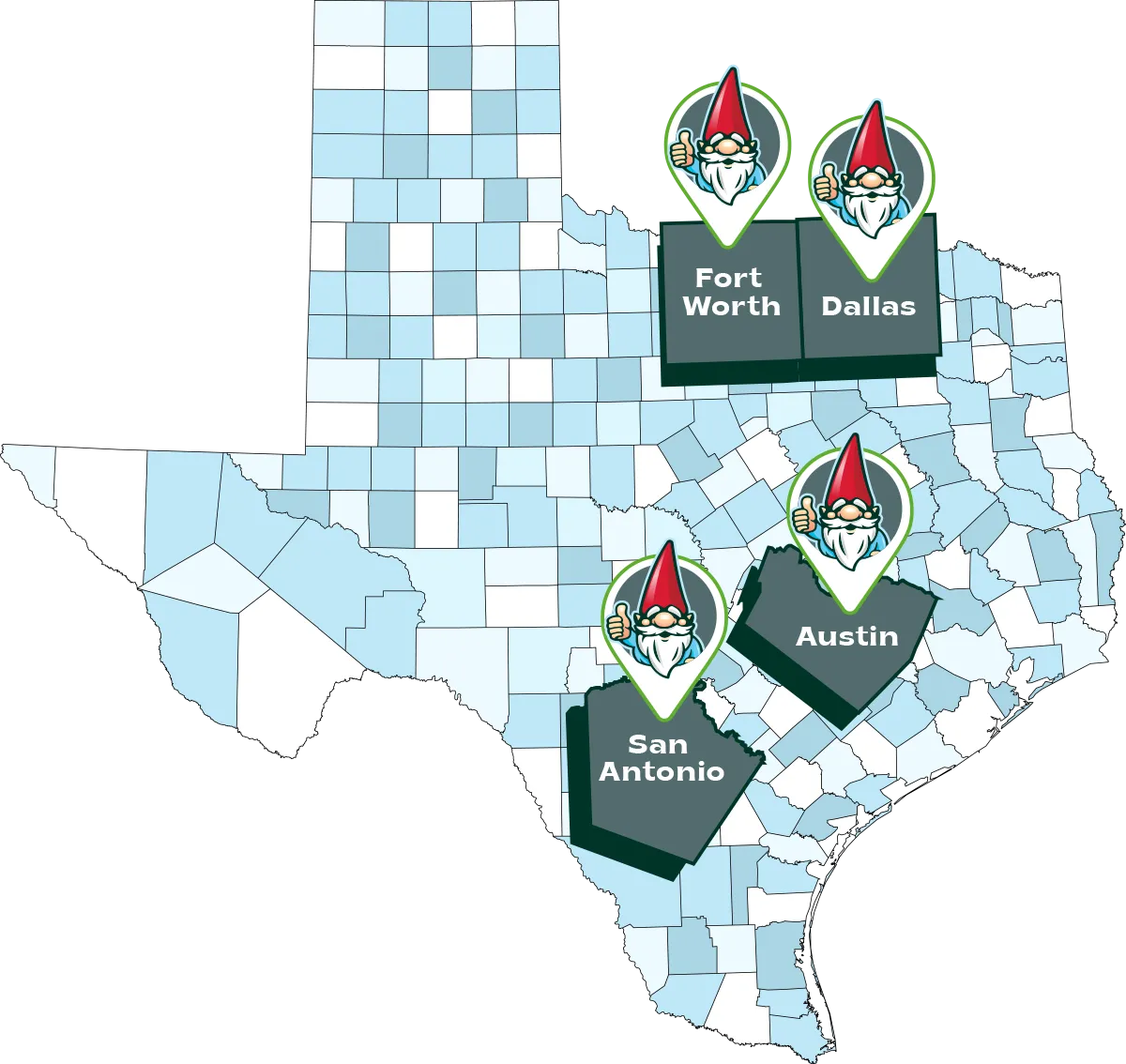 Save $20 on Your First Lawn Mowing Service in Dallas
At Just Right Lawns, we are proud to provide expert lawn care for your satisfaction. Our lawn technicians have gone through rigorous training and are committed to providing you with the best service every time. By signing up for our lawn service, you're not only receiving high-quality, recurring care—you're also signing up for the opportunity to get $20 off your first lawn mowing service!  
When you partner with us for lawn service in Dallas, you can expect:
Expert lawn mowing to reduce the presence of lawn disease promote healthy growth.
Professional lawn edging that will trim back your grass in tight, uniquely shaped corners of your yard. 
Professional leaf blowing to clear your yard of leaf buildup.
Line trimming of all concrete areas and areas not accessible by a lawnmower.  
Same-Day Lawn Service in Dallas
Waiting to get the lawn care you need is never ideal. You should never wait around to receive the treatment you deserve. At Just Right Lawns, we offer same-day service to ensure you get the quick and dependable lawn service you deserve! Contact us before noon and we'll visit your home by the end of the day to conduct your desired lawn service. 
Landscape Maintenance in Dallas
At Just Right Lawns we make getting the best landscape maintenance in Dallas an easy process. Our lawn technicians conduct fast, effective landscape service throughout the year to keep your yard beautiful no matter the season. 
Our landscape maintenance in Dallas includes:
Shrub and hedge trimming
Thorough flower bed cleanup
Professional leaf cleanup
And more!
Our 24-Hour Satisfaction Guarantee
Our lawn technicians work hard to meet and exceed all of your landscaping and lawn service expectations. After we have visited your home for a thorough service, if you are not 100% satisfied with the results, contact us within 24 hours of our last visit. We'll re-visit your home and re-service until you are happy with the new results!
Areas Surrounding Dallas That We Service
Not only do we service Dallas, but we also serve surrounding cities and towns! Our goal is to provide high-quality lawn maintenance services in the following areas: