Save $20 on Lawn Services in Prosper
Lawn Services in Prosper
Lawn maintenance can be a bothersome task on the to-do list. You either fit it around your work schedule, or take precious time from your days off to complete it. At Just Right Lawns, our comprehensive lawn services allow you time to enjoy a beautiful lawn without the time and effort of doing the work.
When you trust us for lawn care services in Prosper, you can expect:
Same-day service if you call before noon.
Lawn mowing at the correct height for optimal grass health.
Expert lawn edging along walkways, driveways and garden beds to neaten the appearance of your yard.
Leaf blowing to clear your yard of debris.
Professional line trimming anywhere a lawn mower can't reach.
Satisfaction Guaranteed
We pride ourselves on our high-quality work, and reliable, on-time crews. If you are ever disappointed with our services, contact us within 24 hours of our last visit and we will return to make things right! Contact us today for a free estimate and $20 off your initial lawn mowing service!
Image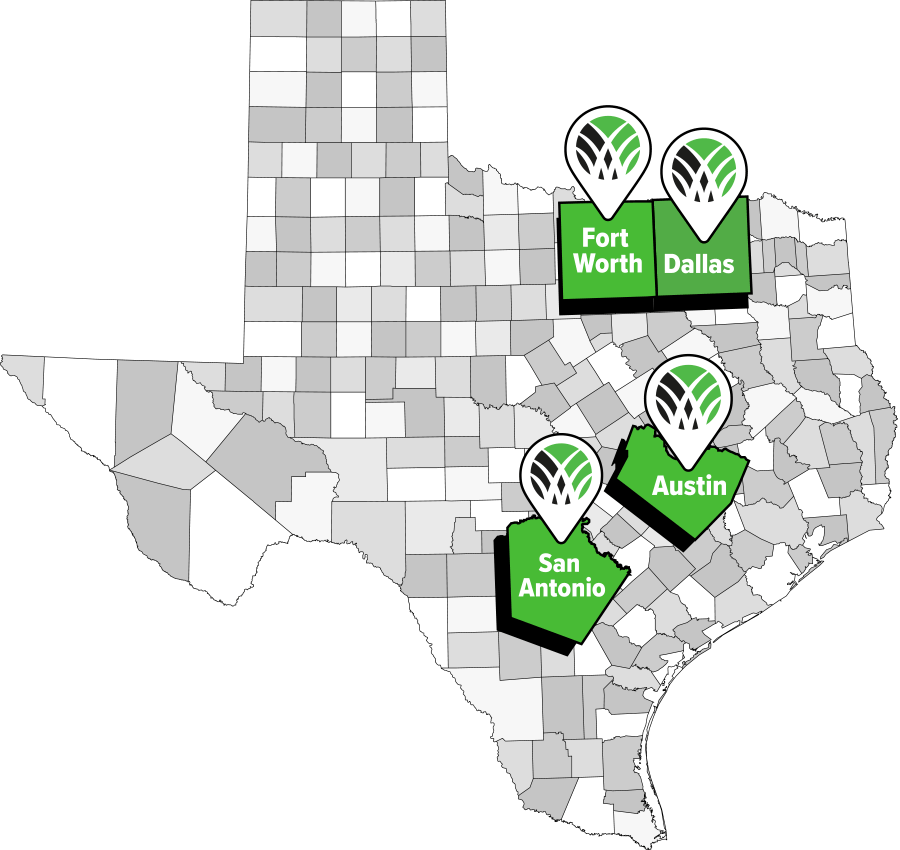 Custom Lawn Packages to Fit Your Needs
We recognize that not everyone requires the same care.
Therefore, we offer 3 packages to fit your lawn and your budget:
The Just Right Lawns Special plan is tailored to the grass growth pattern and can be either weekly or bi-weekly as needed.
Weekly Mowing is just what it sounds like - expert service every week.
Bi-weekly Mowing means our lawn care experts service your yard every other week.
Landscape Maintenance in Prosper
Every homeowner wants a beautiful lawn. However, not everyone has the time to make it happen. Instead of doing all the hard work yourself, trust the landscape maintenance of Just Right Lawns! We can help with seasonal needs or routine visits, and all service is backed by a satisfaction guarantee. With Just Right Lawns, you'll get a beautiful outdoor space, and raise your home's value through one easy service.
Our landscape maintenance includes:
Leaf removal

to collect fallen leaves and debris. This ensures nothing sits on top of your grass, blocking the sunlight and slowing down growth. We tackle any sized yard for spring and fall cleanups.

Flower bed cleaning

: From pulling weeds to mulching, we can handle it all. We cover flower beds, gardens, and other accent landscaping.

Shrub trimming

: Deciding how to trim shrubs can be tough, and getting it done is even harder. Our experts will listen to your specifications and shape your ornamentals into healthy centerpieces.
Start Today with our Same-Day Service
When you decide that it's time to get your yard into tip-top shape, there's no need to wait. Well, not when you have us in your corner anyway. That's because we proudly offer available same-day service when you call us before noon. Both you and your lawn deserve prompt, reliable service and here at Just Right Lawns, you can have it today!
Areas We Service Around Prosper
​​​​​​Not only do we service Prosper, but we also serve the wider Austin, TX area! Our goal is to provide high-quality landscape maintenance services wherever they're needed.