Image

Get the Best Landscape Maintenance in Central Texas
Our Professional Landscape Maintenance Services
If you're tired of cleaning up your yard and maintaining your lawn, Just Right Lawns can help! We offer professional landscape maintenance services in Central Texas to help you get the lawn of your dreams. From trimming shrubs and hedges to mulching, you're sure to get the landscape cleanup you need!
Just Right Lawns is committed to providing top-quality service with every visit—and has been for nearly 20 years!
About Our Landscaping Maintenance Services
Our professional landscape cleanup is custom-tailored to your landscape maintenance needs, so you can get the service you need to cultivate a beautiful lawn. When you partner with us, you can expect to get the best service possible for your satisfaction!
Image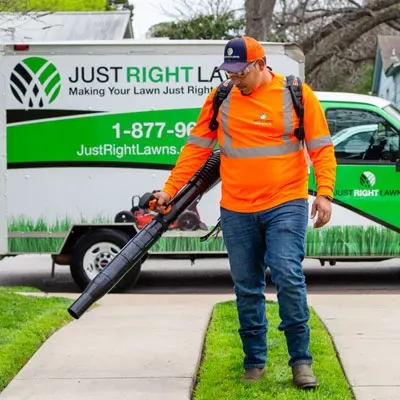 Our landscape maintenance service includes your choice of:
Leaf Removal - It is important to clean up leaves from your lawn quickly or they will block sunlight and keep your grass from growing. Our landscaping professionals will clean up and haul away any fallen leaves and debris. Our leaf removal service is great for spring and fall cleanup, and we can tackle any sized yard.
Flower Bed Cleaning - If your yard has flower beds, gardens, or any other kind of accent landscaping, we can maintain them. From pulling weeds or cutting out unwanted plants, to maintaining soil and mulch, we can get your yard looking beautiful. We will learn about any specifications your plants have and work with you to get the best results.
Shrub Trimming - During our landscaping service, we can trim bushes and shrubs that are in your yard. We will work with any specifications and visions you have for your hedges and shrubs, so we can maintain the yard you love.
Your Satisfaction is Guaranteed
Image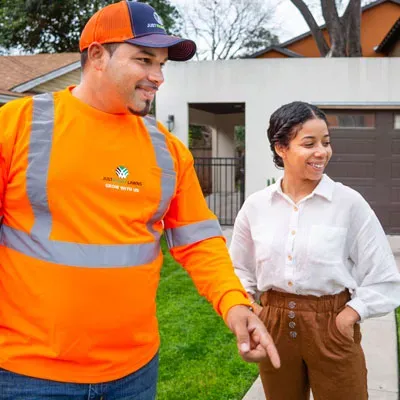 At Just Right Lawns, we've been proudly serving Austin, San Antonio, Dallas-Fort Worth, and surrounding communities for nearly 20 years. We offer a satisfaction guarantee because we are committed to providing the best service possible. Our guarantee states that if you are unhappy with our service, just contact us within 24 hours after your service date and we'll return to service your lawn!
When you Call Just Right Lawns, you can expect:
Work performed to the highest quality
Reliable, on-time crews
Trained & experienced crew members
Professional, happy employees
Easily identifiable wrapped company trucks
Our Satisfaction Guarantee
If you're unsatisfied with your lawn service, contact the office within 24 hours of your appointment date, and we'll make sure that we make things right.
Image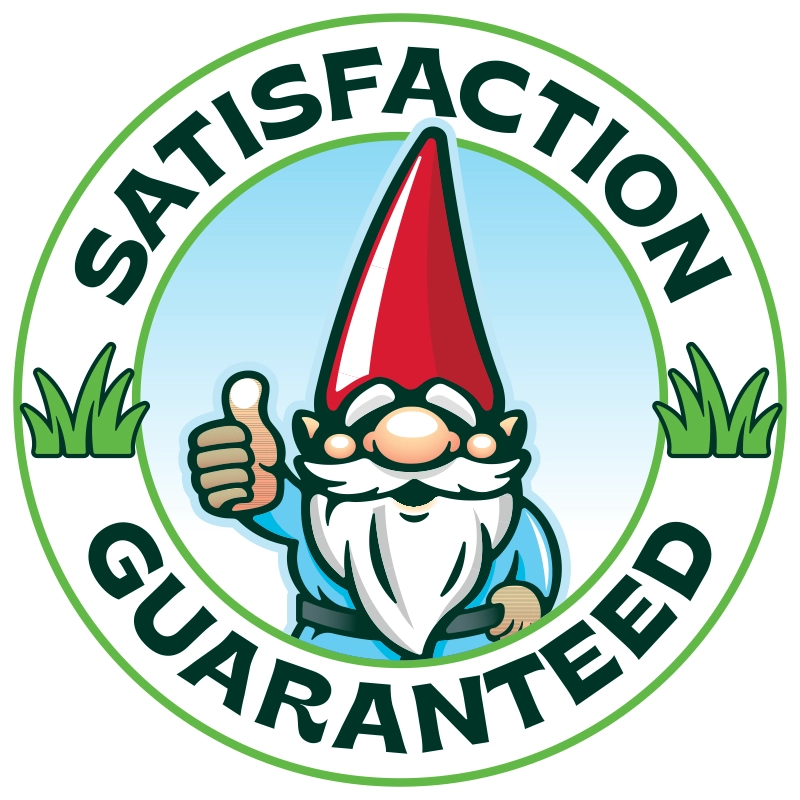 Service Areas
Areas We Service in Texas
Finding a lawn care company you can trust can be a challenge. We're confident we'll give you the best quality treatment for your satisfaction. We offer our lawn services to a variety of locations throughout Central Texas, including:
Image