Lawn Services in Dripping Springs
Imagine coming home to a perfectly manicured lawn and beautifully maintained landscape. It's not just a dream - with our local lawn services in Dripping Springs, TX, it can be your everyday reality. Here's what we offer:
Lawn mowing
Landscape maintenance
Lawn edging
Weed eating
Leaf blowing
Shrub and hedge trimming
Flower bed cleanup
Yard cleanup
Mulching
Pet waste removal
And more!
Our team of friendly and reliable experts has over years of experience in providing top-quality lawn and landscape services. We offer no yearly contracts and same or next-day service, with a 24-hour satisfaction guarantee. Let us take care of your outdoor space so you can enjoy your home to the fullest.
Image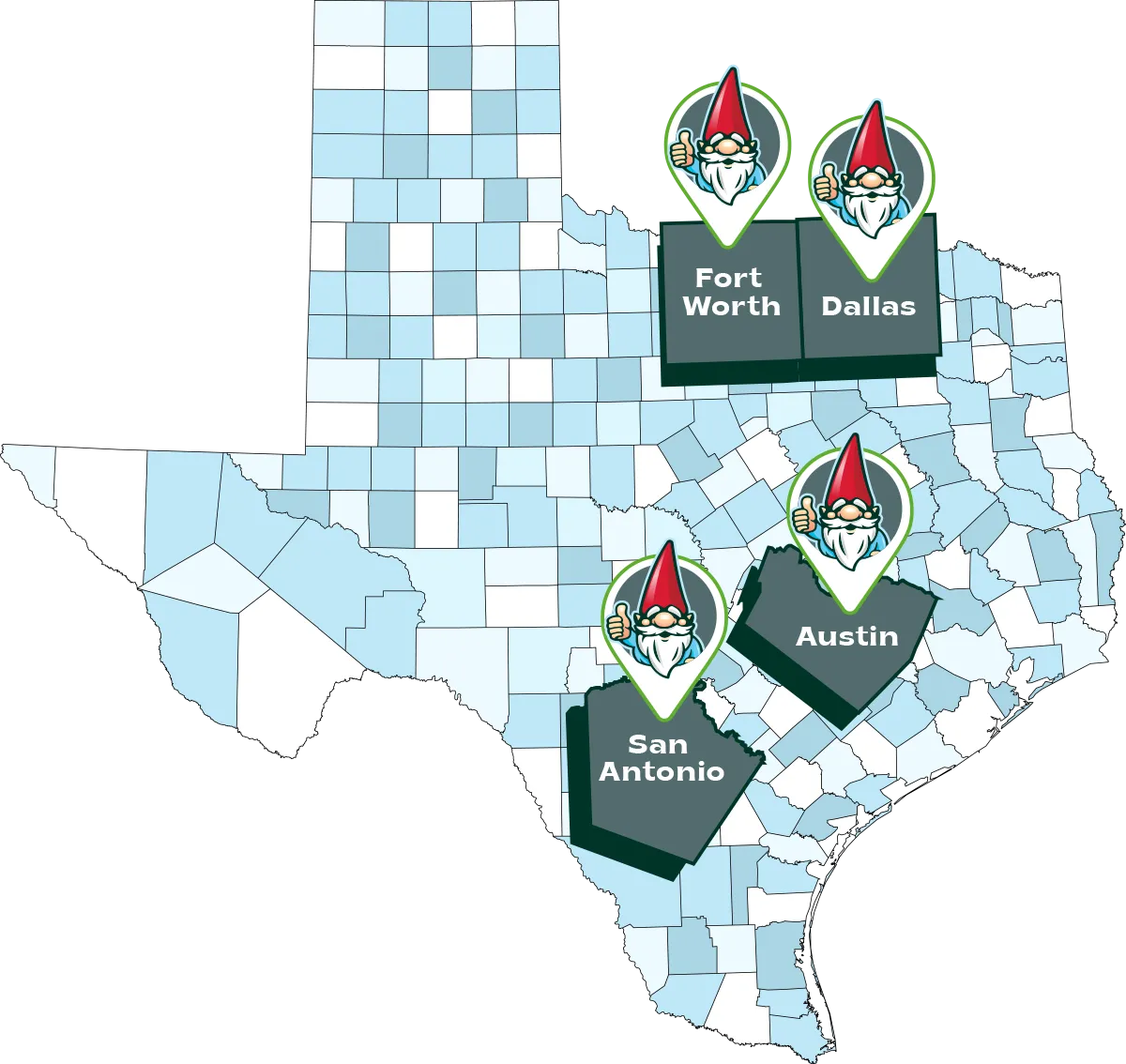 Residential Lawn Mowing in Dripping Springs
Your Dripping Springs residence deserves the best lawn care around, and our residential lawn mowing service is here to deliver just that. Here's what you can expect from our top-notch grass-cutting:
Front and backyard service: Whether your backyard is a sprawling oasis or a small patch of green, we'll take care of it like it's our own.
Precise weed eating: No more pesky weeds ruining your lawn's perfect look! Our team will take care of all those hard-to-reach areas.
Flawless lawn edging: Our experts will make sure that your lawn's edges are crisp and clean for a polished finish.
Thorough blowing: To finish off our service, we'll make sure all debris and clippings are blown away, leaving your yard looking pristine.
And the best part? Our lawn care services come with no yearly contracts, same or next-day service, and a 24-hour satisfaction guarantee. So why wait? Give us a call today, and let us bring your lawn to life!
Residential Landscape Maintenance in Dripping Springs
Transform your yard into the envy of the neighborhood with our top-notch residential landscape maintenance service. Our company has been serving the Dripping Springs community for over years, and we take pride in our reliability and commitment to customer satisfaction.
No yearly contracts required—our same or next-day service guarantees we'll be there when you need us, and our 24-hour satisfaction guarantee ensures that you'll be happy with the service we provide.
Our professional team of landscapers offers a variety of expert features, including:
Leaf blowing and removal to keep your lawn looking pristine
Hedge and shrub trimming to keep your landscape neatly maintained
Yard cleanup, so you don't have to lift a finger
Flower bed cleanup to add a touch of beauty to your landscape
Mulching to keep your soil healthy and your plants thriving
Pet waste removal to keep your yard clean and safe for your furry friends.
Our attention to detail and expertise in all things landscape maintenance makes us the only choice for your Dripping Springs home. Don't wait—contact us today!