Save $20 on Your First Lawn Treatment Service in Leander
Lawn Services in Leander
A gorgeous, inviting lawn says a lot about the home that sits behind it but so few of us have the extra time to provide our grass with the care that it needs. When you find yourself wishing that your lawn looked better though, you don't have to stretch yourself thin or sacrifice your precious free time. Instead, you can hire experienced and dependable experts at Just Right Lawns to give you the grass of your dreams. 
Our lawn services in Leander include:
Professional lawn mowing service that keeps your grass trimmed to its ideal height and looking its best year-round. 
Lawn clipping disbursement which prevents gas and heat buildup. 
Grass edging to keep new growth looking neat and tidy, even around patios, walkways, and lawn fixtures.
Weed control that proactively keeps aggressive and destructive plants away from your grass and flower beds. 
And so much more!
Image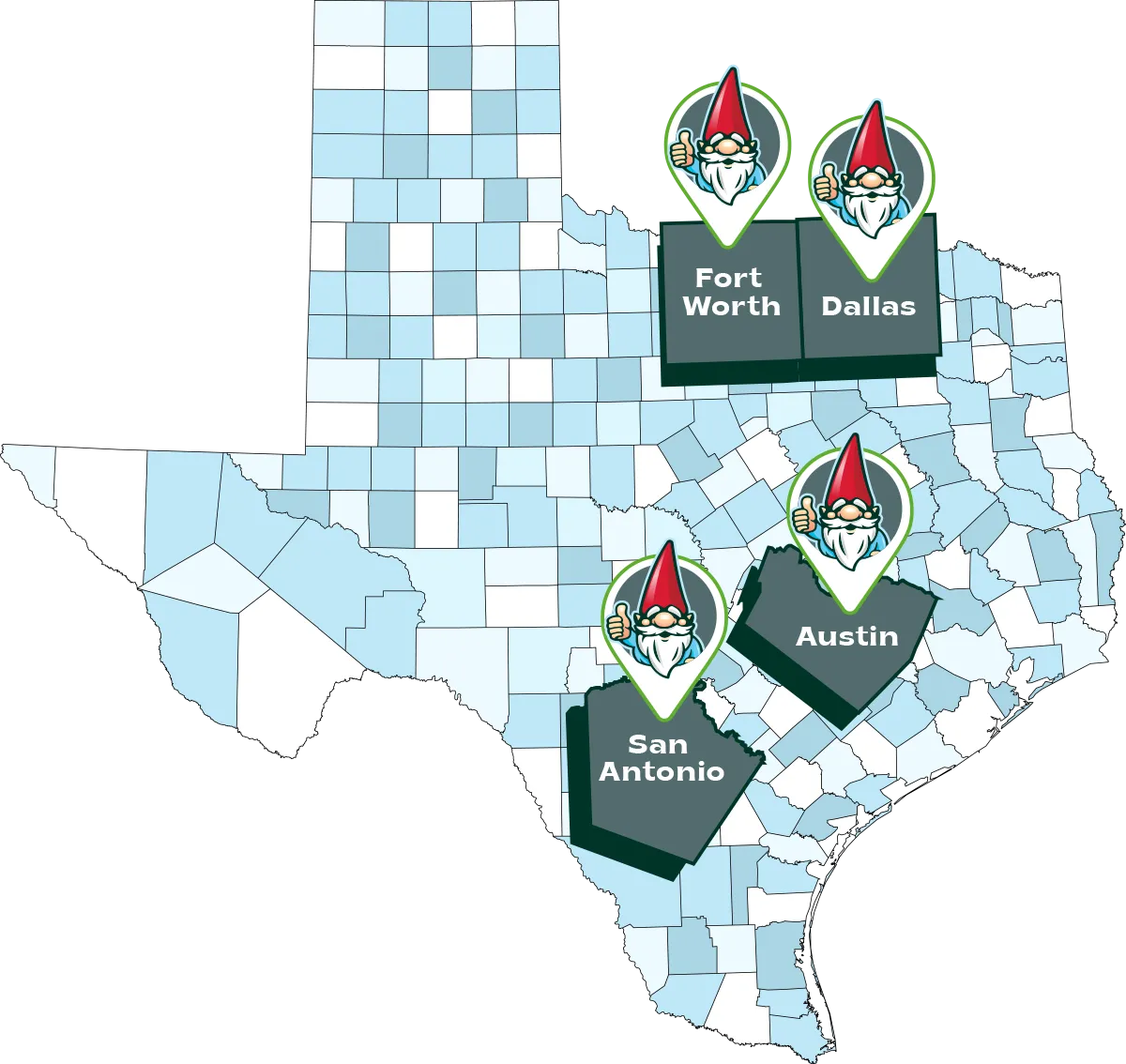 Landscape Maintenance in Leander
Getting your yard to a healthy place is one thing, but keeping it that way is another challenge altogether. Feeling good about your outdoor spaces doesn't need to be so hard though, at least not when you've got us in your corner. At Just Right Lawns, our landscape maintenance in Leander is exactly what you need if you want to keep your outdoor spaces looking their best all year. Our crews will bring years of experience into your yard, giving you the results that you deserve with services like:
Hedge and shrub trimming.
Flower bed cleanup.
Seasonal leaf removal. 
Professional mulching,
And lots more!
Get Started Today with our Same-Day Lawn Services
Waiting around for the professional lawn care that you need while your grass falls into further disrepair isn't ideal for anyone. Here at Just Right Lawns though, we put our clients and their busy lives first, offering available same-day lawn service! Just give us a call before noon and a trained, experienced, and reliable lawn care technician will be heading your way in no time. 
Areas We Service Around Leander
Not only do we service Leander, but we also serve the wider Austin, TX area! Our goal is to provide high-quality landscape maintenance services wherever they're needed.