Save $20 on Lawn Services in Plano
Lawn Services in Plano
Instead of trying to squeeze yard work into your busy schedule, trust the experts at Just Right Lawns. We have the time and knowledge needed to take care of your property and keep it looking great year-round. We also make things easy with free estimates, a satisfaction guarantee, and exceptional customer service. You won't find better lawn services in Plano!
Our lawn care services in Plano include:
Mowing:

We'll use professional equipment to cleanly cut grass blades, making your lawn look even and well-maintained.

Grass mulching:

Instead of bagging grass clipping, we mulch them and spread them throughout your lawn to return nutrients to the soil.

Clearing debris:

We'll blow debris like grass clippings, leaves, and dirt off your driveway, patio, and other walkways.

Grass edging:

To keep your grass neat, we'll edge around driveways, fence lines, garden beds, and other features.

Leaf relief:

We'll bag up your leaves and place them by the street, taking care of everyone's least favorite autumn chore.
Image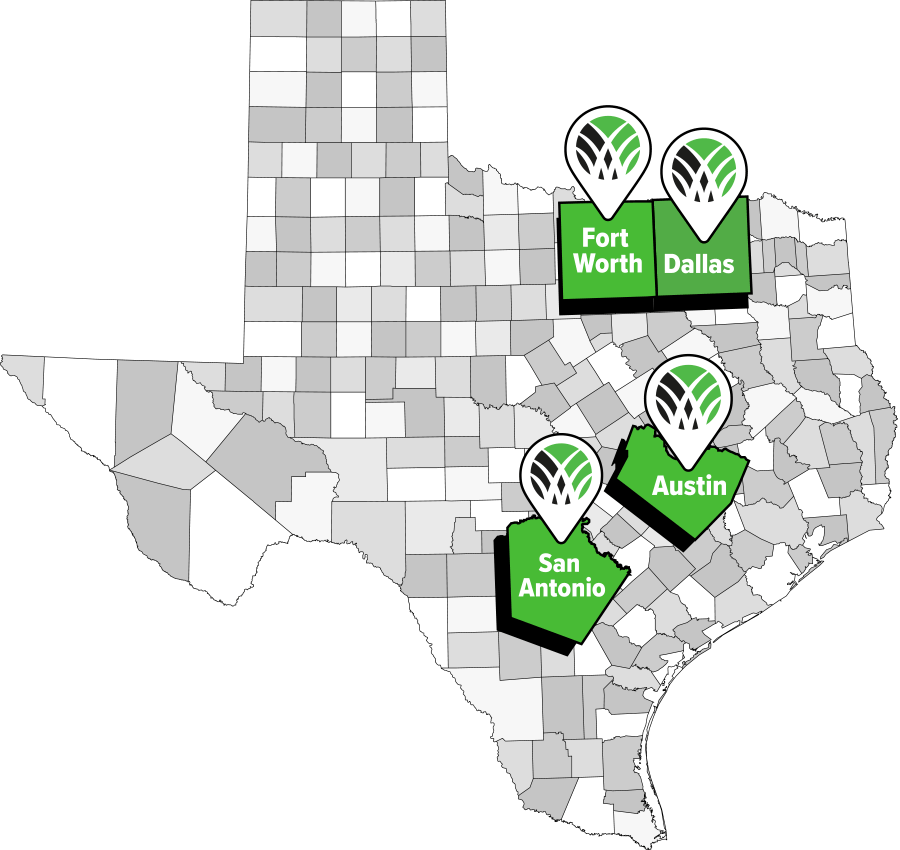 A Better Lawn, Guaranteed
We're dedicated to providing the best lawn services in Plano, so you can always count on our technicians to go above and beyond. This includes offering a satisfaction guarantee. If you're not totally happy after our visit, let us know within 24 hours and we'll come back to make things right!
Landscape Maintenance in Plano
Landscaping can make or break your curb appeal, so ensure your property always looks great with our landscape maintenance in Plano! We offer services that are tailored to your unique needs and expectations, so you can count on getting quality care every time. You can trust Just Right Lawns, the experts with over 20 years of experience and a 24-hour satisfaction guarantee.
Our landscape maintenance program in Plano includes your choice of:
Leaf removal:

Fallen leaves aren't just unsightly, they can also block sunlight from reaching your plants and cause yellow grass. We'll remove leaves in the spring and fall to keep your property looking great!

Flower bed cleaning:

It's easy for flower beds and gardens to start looking unkempt. Our experts improve flower beds by pulling weeds and unwanted plants, mulching, and maintaining the soil to keep your flowers happy.

Shrub trimming:

Overgrown shrubs are an eyesore and a potential danger. We'll work with their natural shapes and any preferences you have to give you flawlessly trimmed ornamentals.
Quick Results with Same-Day Service
We're dedicated to helping our customers however we can, which includes never making you wait! If your lawn needs attention, give us a call today. We offer same-day service when you call before noon, so one of our technicians will be there in just a few hours. You'll have a beautiful lawn in no time!
Areas We Service Around Plano