The Most Accessible Lawn Care Possible in Leon Valley
Lawn Services in Leon Valley
Here at Just Right Lawns, we're proud to say we've provided quality lawn care services to the Leon Valley community for 20+ years. We're also committed to making our lawn care as accessible as possible, which is why we strive to offer same-day lawn services in all our service areas. When you partner with our comprehensive services, you're sure to get lawn care you're 100% satisfied with.
Here are some of the other benefits you can expect from working with Just Right Lawns: 
Free estimates.
Expert, professional lawn care.
Weekly and bi-weekly mowing packages. 
Full lawn care from mowing to leaf relief.
Same-Day Lawn Service
With our same-day services, you can receive quality help from professionals as quickly as possible. Call Just Right Lawns before noon, and you can expect service the same day!
Image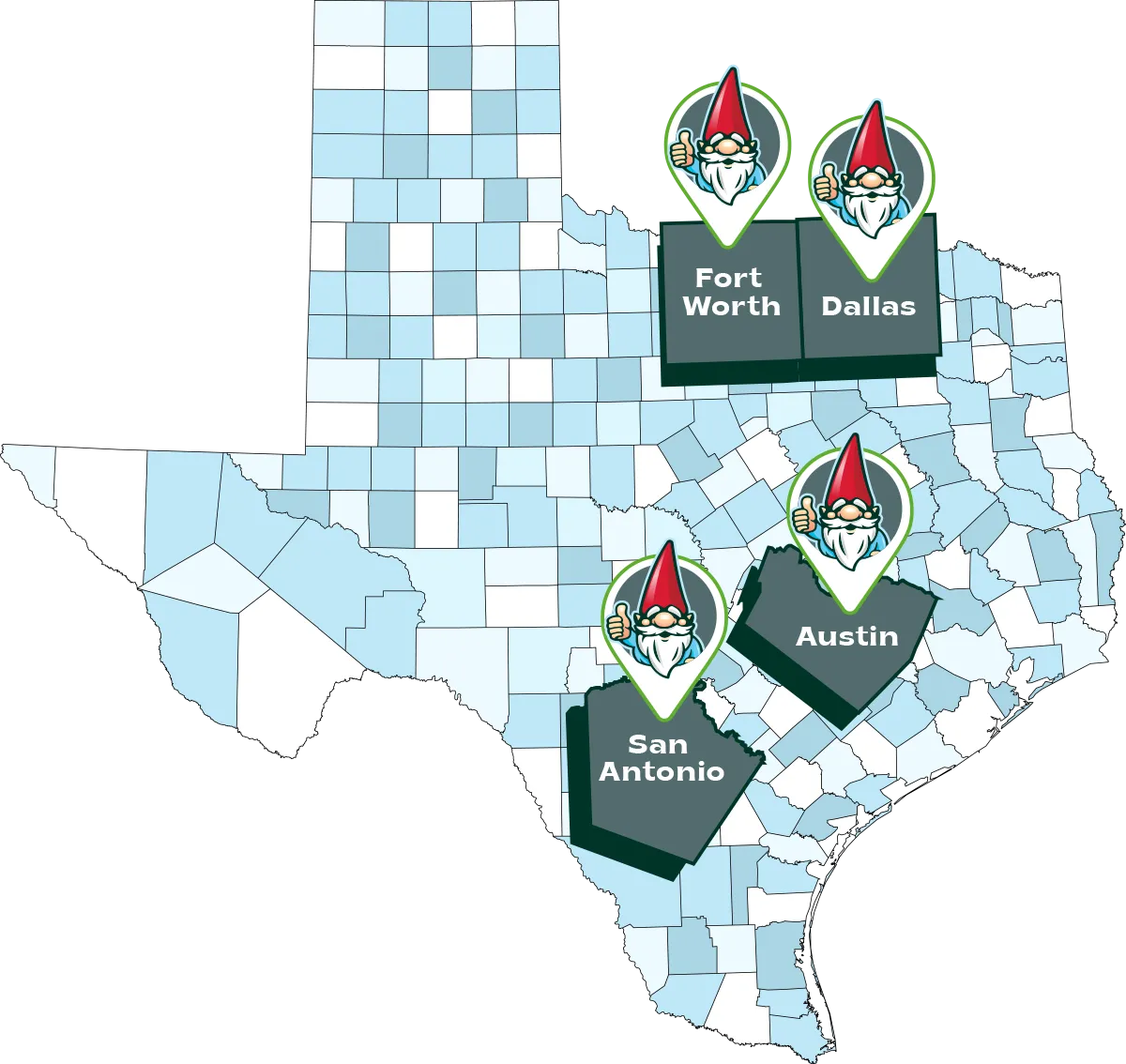 Professional Lawn Mowing in Leon Valley
Tired of mowing your lawn every week, just for it to grow back again? Call the experts in lawn care at Just Right! We'll take care of mowing your lawn, and with our full range of services, Just Right will keep it beautiful all year round. 
Here's what to expect when you let Just Right take care of your lawn: 
Weekly or bi-weekly mowing, giving you a fresh-looking cut each time.
Lawn edging and weed removal, keeping anything that doesn't belong away from your driveway or walkway.
Leaf removal, to completely clear your lawn of leaves and debris.
Let the experts take care of your grass! Because we're committed to getting you the best in lawn care, we'll also give you $20 off your first lawn mow when you sign up for our recurring mowing services.  
Expert Landscape Maintenance in Leon Valley
Your landscape is the most important part of your lawn, so it's important to give it the correct care. With all the care it needs, it can be difficult to find time for proper maintenance. Instead of cramming yard work into your already busy schedule, get professional landscape help from your local experts. At Just Right Lawns, we offer expert landscape maintenance in Leon Valley to get your lawn looking its best year-round. Our technicians will work with you to create a treatment plan that's perfect for your individual landscape needs. 
Our landscape maintenance service in Leon Valley includes your choice of:
Hedge and shrub trimming - We'll work with your custom specifications, to trim your hedges, shrubs, and bushes in a way that suits your vision. 
Mulching - Mulch makes your flowerbed or landscape look healthy, and helps prevent weeds from growing. We'll take your lawn clippings, leaves, or other locally sourced recycled plants, and combine it with an enrichment product, to make sure your plants are getting the nutrients they need. 
Flower bed cleaning and maintenance - From weed removal to soil maintenance, we have the tools to keep any flower beds on your property looking beautiful all year round. 
Leaf removal - It's important to clean up leaves on your lawn quickly, otherwise, they can block vital sunlight from reaching your grass, and stunt growth. Our landscape technicians will clean up the leaves and debris, and bag them for removal or mulching, based on your preferences. 
Taking proper care of your landscape can lead to better plant growth, prevent the overgrowth of weeds, and overall increase the overall appeal of your lawn. 
Trust our 24-Hour Satisfaction Guarantee
At Just Right Lawns, we're confident in our ability to deliver the best in lawn care. That's why all of our services come with a 24-hour satisfaction guarantee, so if you're not happy, we'll make things right. If you're not 100% satisfied, just contact us within 24 hours of your initial treatment, and receive a free re-service.
Areas We Service Around Leon Valley
At Just Right Lawns, we're all about top-notch lawn services in San Antonio and beyond. From Leon Valley to the wider area, we're dedicated to delivering the best in landscape maintenance services.