Get $20 off Your Initial Lawn Service in Cibolo
Lawn Services in Cibolo
We are proud to offer professional lawn care services in Cibolo, which we know will satisfy all of your lawn care needs. If you feel like your lawn is in need of some care then give us a call and our experienced staff will be happy to give you a free estimate for all of the services that you require. Our lawn care technicians undergo continuous training to ensure that they can provide the expert care that your lawn needs. Further, our 24 hour guarantee for all of our services makes sure that you get the best lawn service possible. 
Signs your lawn needs help:
Dead or dying grass, or brown spots in your yard. 
Weeds sprouting throughout the lawn. 
Grass overgrowth onto sidewalks or driveways. 
Fallen leaves on the grass. 
GET IN TOUCH TODAY FOR YOUR FREE QUOTE! 
Image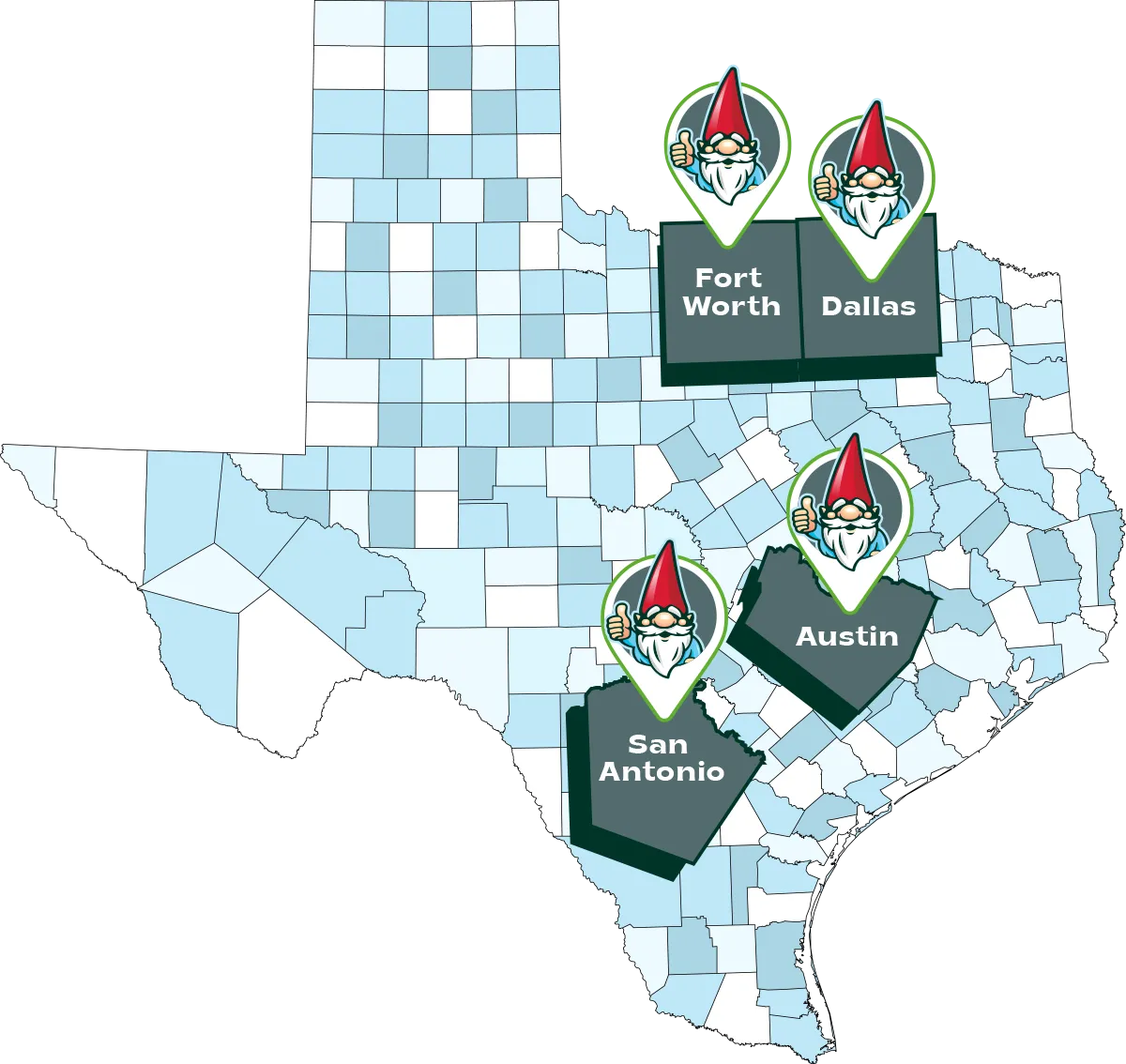 $20 Off Your First Service if You Book Now
Right now at Just Care Lawns we are offering $20 off your first lawn care service to all of our new clients. If you feel like you need a full service to get your lawn care started, or just a touch up we have the service for you. Our top-of-the-range mowers coupled with our well-trained staff means satisfaction guaranteed for all of our clients, and we think you should join us! 
Just Right Lawns Services:
Mowing - Cutting and cultivating your lawn to ensure healthy growth and strong greenery. 
Edging - Trimming those hard-to-reach places along driveways and walkways to prevent overgrowth and give your lawn a neat look. 
Leaf Blowing - Clearing your yard of all debris and fallen leaves.as 
Lining - Specialized tools to access those hard-to-reach places which regular mowers can't reach.
Landscape Maintenance Cibolo
Sadly, even the healthiest landscapes won't take care of themselves. Everyone likes a healthy, vibrant yard but so few of us have the time in the day to get our yards to where we'd like them to be. If that describes you, the experts at Just Right Lawns are here to help out. Our landscape maintenance in Cibolo will provide you with the year-round help you need to keep your yard looking great. We're here to set your outdoor spaces apart from the crowd and book your first service today!
Our landscape maintenance service in Cibolo includes:
Flower bed cleaning and maintenance to create an attractive growing space for your ornamentals.
Professional tree and shrub trimming, which keeps them looking neat and tidy all year. 
Leaf removal each fall and winter to maintain your lawn's health.
Seasonal mulch applications as needed.
And more! 
Professional Servicing Whenever You Need
Given our clients' busy schedules we know how important it is that any lawn service be timely. Our support staff are available during the week from 8-5 and have all of the answers and information you need to schedule your service. Once you are onto our biweekly calendar in a time slot that works for you, your service is locked in so you can be sure we will be there. We maintain flexible scheduling for all of our clients so if your needs change at any point just get in touch and we can be sure to assist you. 
Areas We Service Around Cibolo
Not only do we service Cibolo, but we also serve the wider San Antonio, TX area! Our goal is to provide high-quality landscape maintenance services wherever they're needed.