Get $20 off Your Initial Mowing Service in Converse
Lawn Services in Converse
Our lawn services in Converse cover all of your basic lawn needs as well as extras like lawn edging and line trimming as and where necessary. With the harsh climate lawns sometimes need that extra care and attention to make sure that they are looking their best. Our trained technicians have years of experience at maintaining lawns in Converse and have the tools and the knowledge to make sure that your lawn is back to looking its best in no time. 
If you're lawn is suffering from any of the following it may be time to call in the professionals: 
Growing brown patches.
Increase in the number of weeds. 
Fallen leaves covering the turf. 
Thinning grass blades and weaker roots. 
Overgrown grass on sidewalks and walkways.
Image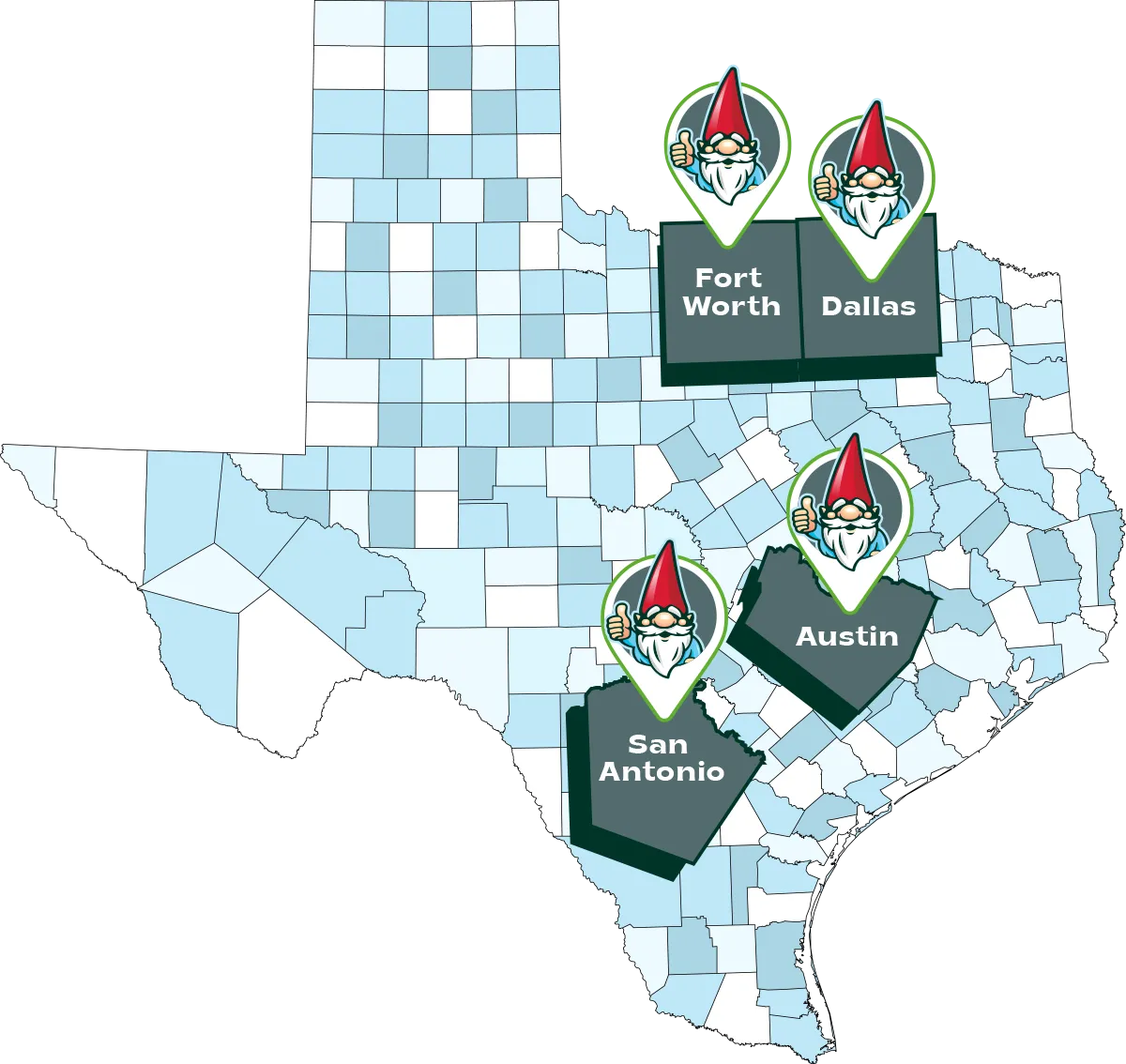 $20 off Your First Lawn Mowing
Lawn care can sometimes fall down your priorities due to a perception that it is a costly expense. At Just Right Lawns we work hard to make sure that you receive expert lawn services at greatly affordable prices. This is why we are offering $20 off your first mow when you sign up for one of our lawn care packages.
On top of lawn mowing, as part of our lawn services you can expect: 
Expert lawn edging to keep all of your driveway and garden bed edges crisp and clean. 
Professional line trimming where lawnmowers can't reach, to keep your entire property uniform. 
Leaf blowing service where necessary to keep your yard free from unwanted debris.
Weed removal to keep weeds from taking up the necessary nutrients from your grass. 
Pet waste removal is available as an add-on to keep your yard waste free. 
Landscape Maintenance Converse
Maintaining your lawn means more than just cutting the grass. To encourage the best-looking lawn possible, we offer landscaping maintenance services to make sure that your lawn is the best in the neighborhood. Our lawn care experts have the tools and expertise needed to take landscape maintenance off your hands so that you can spend more time enjoying your yard. 
As part of our landscape maintenance in Converse you can expect: 
A free quote for all requested services. 
Efficient and professional work at all times.
Hedge and shrub trimming. 
Flower bed cleaning. 
Leaf clean-up and mulching.
And whatever else your landscape needs
Affordable, Guaranteed Landscape Satisfaction
Trusting your landscaping to someone else can feel like a big step, and we want to make it as easy as possible for you to trust our team. This is why we offer a satisfaction guarantee on all of our services so that you know that your lawn will end up exactly as you need. If you're not completely satisfied with your service, just contact us within 24 hours and we will return absolutely free! If this isn't reason enough - we are also offering $20 off your first mow, so there has never been a better time to choose Just Right Lawns for all your landscaping needs. 
Guaranteed Lawn Services
When you trust your lawn care to us we know that you expect noticeable results quickly. That's why on your first service our team will make sure to take before and after photographs so that you can see the transformation instantly. We are so sure that this will exceed your expectations that we offer a 24 hour satisfaction guarantee on all of our lawn services. If you have any difficulties or are unsatisfied with the service then we will do what it takes to make it right. With year round lawn care plans available we are certain that your lawn will be looking its best at all times for you. 
Areas We Service Around Converse
Not only do we service Converse, but we also serve the wider San Antonio, TX area! Our goal is to provide high-quality landscape maintenance services wherever they're needed.