Save $20 on Lawn Services in McKinney
Lawn Services in McKinney
Maintaining a beautiful lawn isn't always easy. That's why Just Right Lawns is here to help! We take care of all the hard work for you, so you don't have to worry about fitting yard work into your busy schedule. Mowing, leaf raking, weed eating—we do it all! To make things even easier, we also offer a satisfaction guarantee. There's no better option for lawn services in McKinney.
Our lawn care services include:
Mowing:

Our equipment is well-maintained to give you a clean, even mow.

Grass mulching:

Spreading grass clippings throughout your lawn is a great way to return nutrients to the soil.

Debris removal:

We'll blow off leaves, grass clippings, and dirt from patios and walkways.

Grass edging:

To keep things looking neat, we'll edge around driveways, fences, and hardscaping.

Leaf relief:

An additional service where we bag leaves and place them by the curb.
Speedy Same-Day Service
If you're tired of looking at a lackluster lawn, you don't have to wait for results. We offer same-day lawn care services in McKinney when you call before noon. It's as easy as that! Our technicians will work hard to make your lawn look better than ever, giving you something beautiful to see every time you pull into the driveway.
Image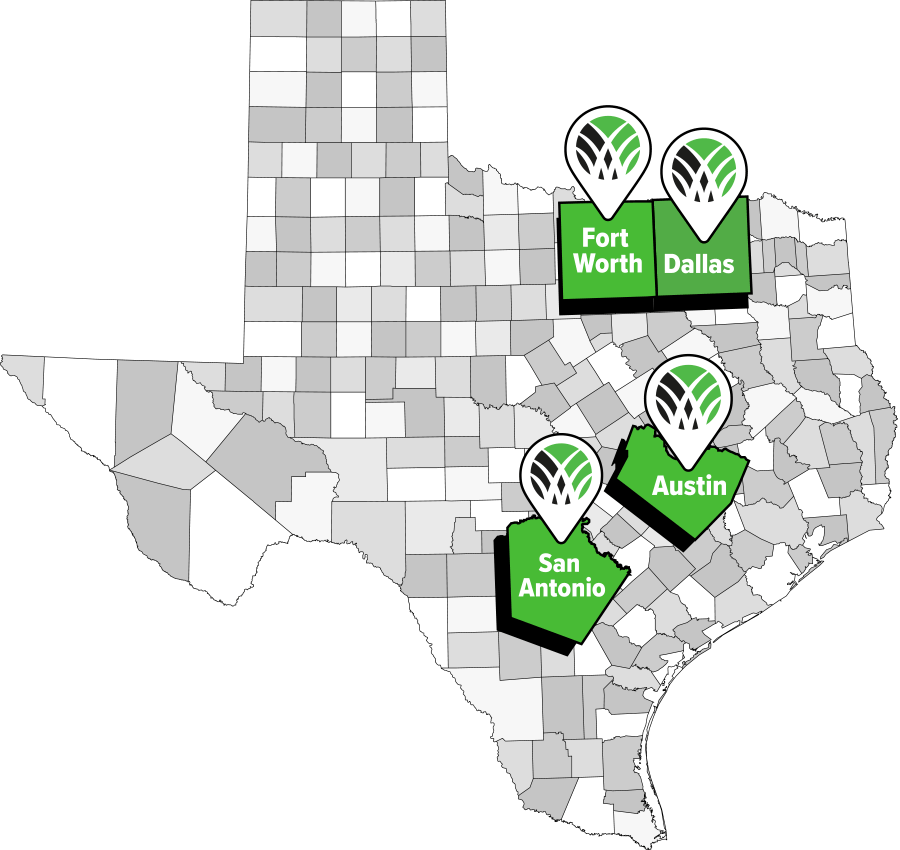 Landscape Maintenance in McKinney
The best way to boost your curb appeal is by taking care of the plants you already have. That's exactly what our landscape maintenance in McKinney does! We customize our approach based on the needs of your plants and your expectations, ensuring you get great results every time. With over 20 years of experience and a satisfaction guarantee, there's no better choice than Just Right Lawns.
Our landscape maintenance includes:
Leaf removal:

Fallen leaves can stain your deck or patio, as well as block sunlight from reaching your grass. We'll clean up the leaves and haul them away.

Flower bed cleaning:

We'll maintain flower beds by removing weeds and unwanted plants, mulching, and working the soil.

Shrub trimming:

Overgrown shrubs are an eyesore, so we'll trim them back and work with any specifications you have.
A Better Lawn, Guaranteed
At Just Right Lawns, we stand behind our lawn services. To help our customers feel just as confident, we offer a 100% satisfaction guarantee. If you're unhappy for any reason, let us know within 24 hours of our visit and we'll come back to make things right. You can always count on our team to go above and beyond!
Areas We Service Around McKinney
Not only do we service McKinney, but we also serve the wider Dallas, TX area! Our goal is to provide high-quality landscape maintenance services wherever they're needed.