Reliable Lawn Services in Hutto, TX
Lawn Service Hutto
At Just Right Lawns, we give your grass the help that it needs to thrive, even in the Texan heat! You can finally get the lawn that you've been dreaming of without having to spend hours toiling away outside. After all, the whole point of having a lawn is to enjoy it, so why not let us handle the hard work? When you choose our professional lawn care in Hutto, you can count on our local technicians to do the job right.
Our lawn services in Hutton include:
Professional lawn mowing service to cut your grass just right. 
Clipping disbursement - inhibits fungal growth and stops methane buildup. 
Weed control to help keep growing grass healthy.
Grass edging to keep new growth away from patios, walkways, and other lawn fixtures. 
Available leaf removal - helps eliminate pest breeding areas and reduce the spread of fungus. 
And more!
Image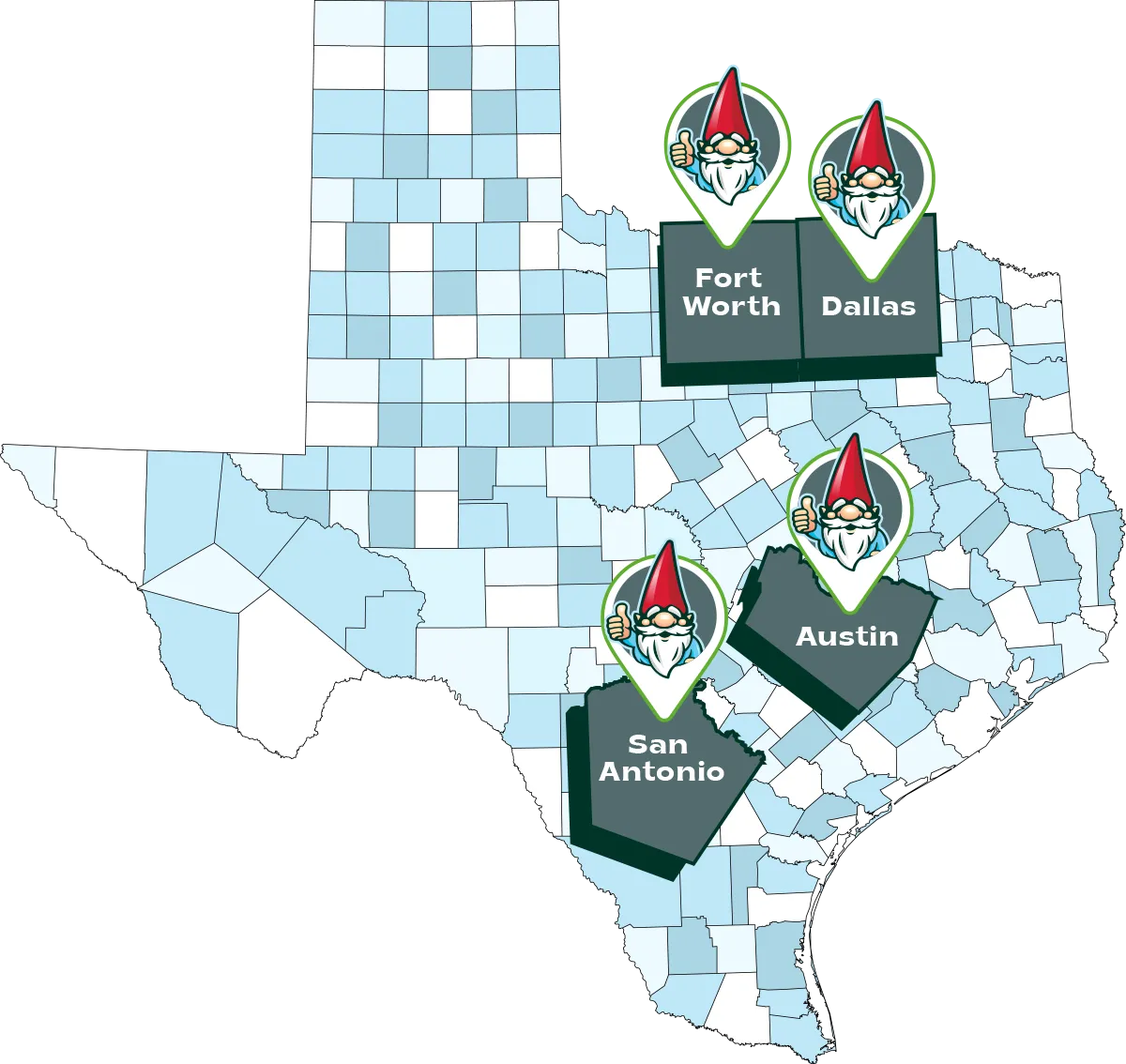 Get Lawn Care Today
Sometimes, you just don't want to wait for your lawn to look its best - we get it! At Just Right Lawns, you can receive lawn service today if you call before noon. With our same-day service, you don't have to wait to give your lawn a tuneup whenever it needs one. Choose a lawn care company that can help today and leave the annoying wait times behind. 
Professional Lawn Mowing in Hutto
Mowing your lawn seems simple, but there's a lot more to it than you might think. The sharpness of your mower's blade, your species of grass, how soon you mow before or after watering, and the time of day all matter tremendously. That's a lot to consider, so spare yourself the headache and hire Just Right Lawns for professional lawn mowing it Hutto! Our expert lawn technicians will keep your property looking fantastic all year round. Even better, when you sign up for our lawn service, you'll receive $20 off of your first professional mow! 
Does Your Lawn Need Help?
DIY lawn care is more of an art than a science and it can be difficult to tell when you should call a professional. Fortunately, your grass has ways of telling you when it's in trouble or needs maintenance. 
Signs you need professional lawn services include: 
Brown patches of grass on your lawn.
Thinning blades of grass.
Increased levels of nuisance weeds.
The presence of crabgrass.
Overgrown sidewalk and driveway.
Landscape Maintenance in Hutto
A beautiful yard has to do with more than just grass: Flower beds, shrubs, trees—these all augment the allure of your yard. We offer landscape maintenance so you can have the added benefit of a prim yard without the hassle, toil, and specialized knowledge.
Our landscape maintenance in Hutto includes:
Leaf Removal: We'll rake and bag leaves fallen on your grass before they have the chance to stifle your turf's access to the sun.
Shrub Trimming: Our technicians come equipped to trim and shape the shrubs and bushes that grace your lawn, working with you to realize your vision.
Flower Bed Cleaning: Flower beds can be a handful to keep neat; we will remove weeds and unwanted plants, maintain your mulch, and collaborate with you for optimal results.
We also offer Mulching: A layer of mulch not only looks good, but it also retains moisture in the soil, smothers weeds, and prevents frost heaving. As an add-on service, we spread mulch to enhance the look and health of your yard.
Areas We Service Around Hutto
Not only do we service Hutto, but we also serve the wider Austin, TX area! Our goal is to provide high-quality landscape maintenance services wherever they're needed.