Get The Best Lawn Service In Universal City
Lawn Services in Universal City
Finding quality lawn care services can be difficult if you are used to taking care of your lawn yourself. If you are at all worried, know that your lawn will be in the very best of hands with our team. We have years of experience with taking care of lawns in texas and so understand all of the specific needs which come with living in the great Texan climate. It may be time to call in some help if you are beginning to struggle with any of the following: 
Overgrown grass from your lawn onto any driveways or pathways. 
Excessive weed growth which is taking over your grass. 
Leaf and debris build up in your yard. 
Browning grass or any other signs of grass health issues. 
Same Day Lawn Servicing Available 
When it comes to good lawn care, sometimes you need it right away. Whether you have the family coming over for a summer grill or just need it sorted, Just Right Lawns has you covered. Our teams work hard to make sure that we are always available whenever we are needed, which is why we offer the same and next-day treatments to give you the professional lawn care that you deserve.
Image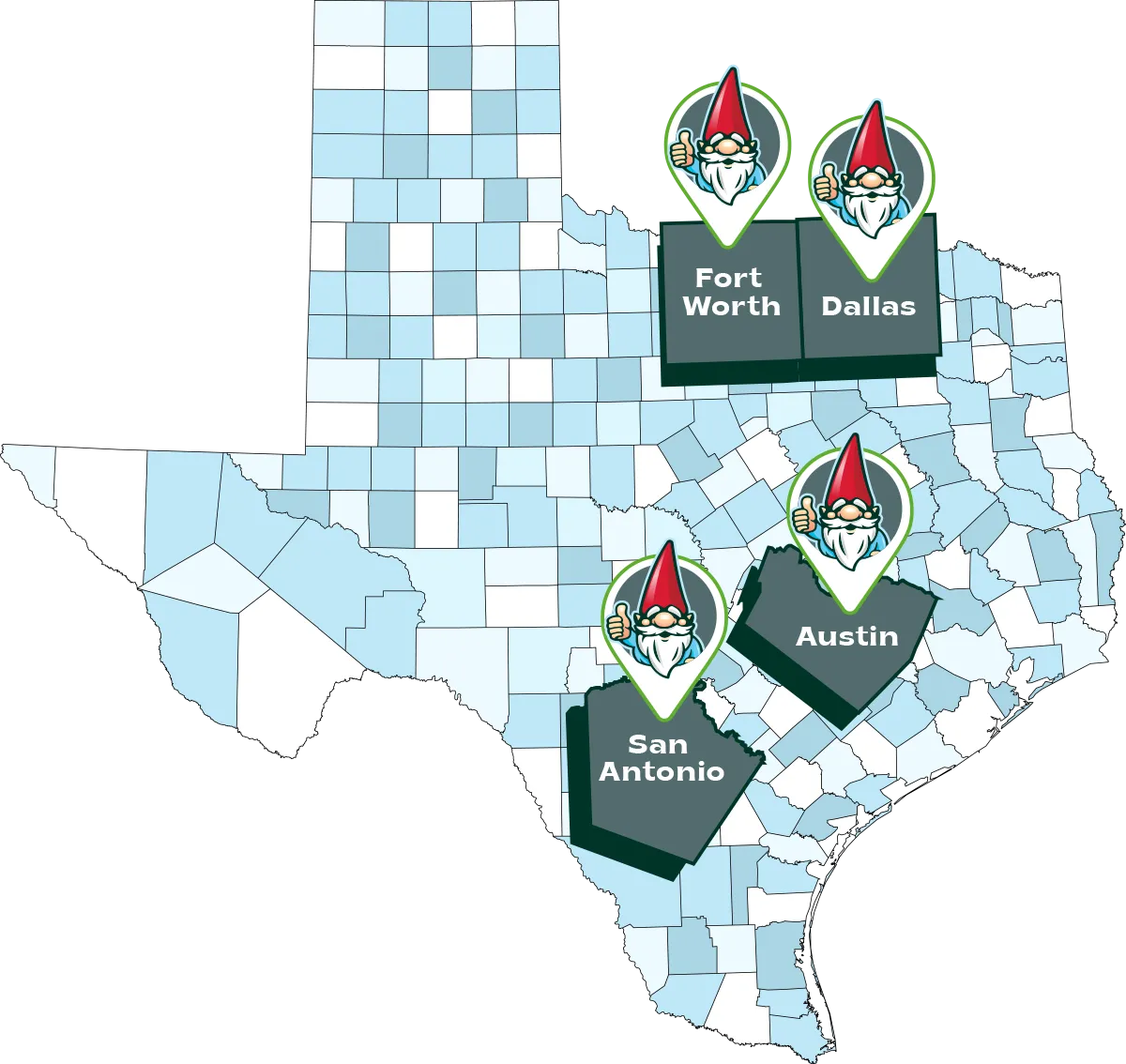 Get $20 Off Your First Lawn Service 
We firmly believe that everybody has the right to quality lawn care that isn't going to break the bank. That's why we are currently offering $20 off of your first mow if you sign up for lawn care today. Of course, mowing is only a small part of quality lawn care, and as a full-service lawn care company, we offer many more services to give your lawn the complete lawn care that it deserves. As part of our comprehensive lawn care services in Universal City, you can also receive: 
Mowing for that clean and even lawn look. 
Weed eating and edging to keep your driveway clear of overgrowth. 
Debris clearing to make sure your yard isn't covered in leaves or any other debris. 
Line trimming to reach all of the difficult spots. 
Landscape Maintenance in Universal City
Every homeowner wants their yard to look its best all year. Getting the image in your head to take shape around your home, however, can be quite a challenge if you choose to go it alone. Why bend over backwards to achieve mixed results when the local experts are only a phone call away? Here at Just Right Lawns, our landscape maintenance in Universal City is precisely what you need to achieve the yard of your dreams without taking on any extra work! Our technicians bring years of hands-on experience into your outdoor spaces and are ready to deliver the results that you deserve, no matter what. Sign up today to receive services like: 
Hedge and shrub trimming
Flower bed cleaning
Seasonal leaf cleanup
Professional mulching
And a whole lot more!
Better Lawns Guaranteed!
As a locally owned and operated lawn care company we take great pride in all of the work that we do for all of our neighbors. We never want anyone to be unhappy for any reason with the service that they receive for their lawn, which is why we make sure to guarantee each and every service. If you are unhappy with the state of your lawn within 24 hours of treatment, then we will come back and re-treat for free until you are happy!
Areas We Service Around Universal City
Not only do we service Universal City, but we also serve the wider San Antonio, TX area! Our goal is to provide high-quality landscape maintenance services wherever they're needed.