Save $20 on Your First Lawn Service in Roanoke, TX
Lawn Services in Roanoke, TX
Taking care of a lawn is a demanding job that few have the time for. If you don't want to spend what little free time you have toiling away in your yard, then we have the service for you! All over Texas, we specialize in keeping your grass healthy throughout our volatile seasons, removing a source of stress that you simply don't need.
Our lawn services in Roanoke cover every aspect of care that a healthy yard needs, including:
Professional mowing and edging.
Year-round maintenance.
Bed mulching.
Tree and shrub trimming.
Leaf blowing.
And much more!
Get Lawn Care Today
At Just Right Lawns, we remove the annoying wait times that put so many people off of professional lawn care. With available same-day service and flexible scheduling, you can always get the help you need on your time. Don't settle for a lawn care company that makes you wait and book an inspection with us today!
Image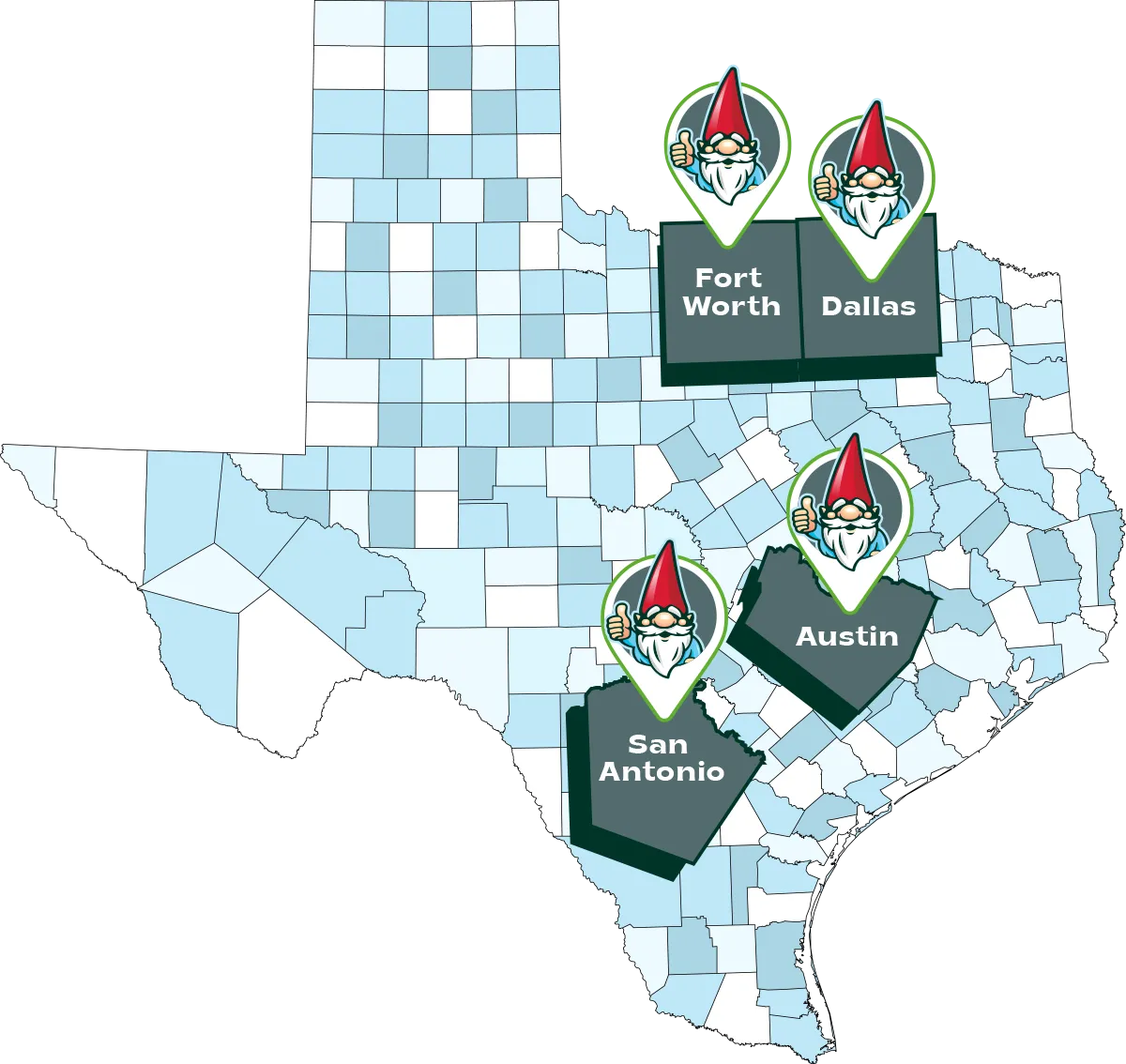 Does My Lawn Need Help?
In the midst of your day-to-day life, it's easy to miss your lawn's cries for help. But with a little practice and the right knowledge, you'll always be a step ahead.
A few signs that your lawn needs professional care include:
Thinning grass.
Brown patches on your lawn.
Excessive leaf litter.
Overgrowth on sidewalks and other lawn fixtures
Landscape Maintenance in Roanoke
We all want our yards to stand out, but truly setting our outdoor spaces apart is much easier said than done. At Just Right Lawns, we're here to help you by providing landscape maintenance in Roanoke. Keeping your landscape looking its best is a full-time job and if you don't have the extra hours in the day to keep up with the demanding work, you aren't alone. Instead of settling for a yard that you don't love, give the local experts a shot!
Sign up for our landscape maintenance services in Roanoke today to receive:
Professional trimming for your trees, shrubs, and hedges.  
Regular flower bed cleanup.
Leaf removal and mulching each fall. 
And much, much more! 
Any lawn care company can give you a nice-looking yard, but it takes a great one to keep it that way. When you choose us for your landscape maintenance needs, you'll see exactly what makes us the best that Texas has to offer. Don't wait another day to get the yard that you deserve. Give us a call at 512-859-5354!
Areas We Service Around Roanoke, TX
Not only do we service Roanoke, TX, but we also serve the wider Fort Worth, TX area! Our goal is to provide high-quality landscape maintenance services wherever they're needed.