Image

Get the Best Lawn Services in Central Texas
Our Professional Lawn Care Services
Are you in need of lawn care services but don't have the time to devote to it? Not a problem! Just Right Lawns is here to help. With our comprehensive services in Central Texas, you're guaranteed to find the right services to keep your lawn looking great. As a locally owned and operated business, we're committed to providing service that you're 100% satisfied with. We've proudly served Austin, San Antonio, Dallas, Fort Worth, and the surrounding communities for nearly 20 years!
Save $20 on Your First Lawn Mowing Service
Our services begin with professional lawn mowing. For your first mow, our lawn technicians take before and after pictures of your turf to demonstrate the Just Right Lawns difference. We offer a variety of packages with different mowing schedules to ensure you receive the best lawn maintenance for your home. During the winter season, we work biweekly and provide weekly service during peak growing season. 
Image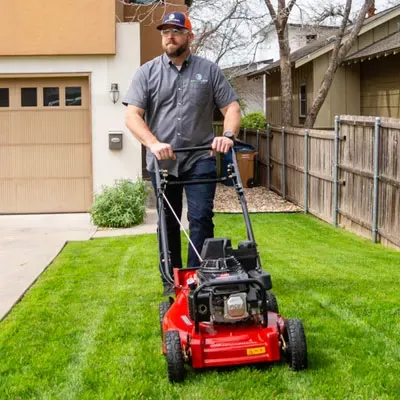 Our lawn services in Central Texas include:
Mowing - Our crew will come out on the day of your scheduled maintenance and cut your grass perfectly. We only use top-of-the-line equipment that is maintained regularly to ensure a fresh cut each time. Our crews have experience caring for every kind of grass, so no matter what is growing in your yard, we've got you covered. We will grind your lawn clippings into mulch which will have the nutrients needed to keep your grass healthy and green.
Disbursement of Lawn Clippings - To keep your grass healthy, we will distribute your lawn clippings throughout your yard. We will also blow away yard debris such as leaves, grass clippings, and dirt to keep your yard clean. We make sure that all of your surfaces like patios, walkways, driveways, and paths are clear for your enjoyment.
Grass Edging & Weed Eating - Grass grows quickly in Central Texas, and our edging service will keep it away from where it doesn't belong like walkways, driveways, patios, stonework, garden beds, fence lines, the perimeter of your home, and any other features that your yard may have.
Leaf Relief - This is an optional, additional service, where we will bag up all of the leaves in your yard, and then place the bag by your street to be taken away by your trash or recycling collection company.
SAVE $20 ON LAWN MOWING TODAY!
Our Lawn Service Packages
Just Right Lawns Special: This plan is tailored to fit the different growth patterns of grasses located in Central Texas. We provide this service weekly when the grass is growing the fastest and every other week when growth slows down. Customers that pick this schedule are our happiest customers!

Weekly Mowing: We have years of experience servicing Central Texas, and find that weekly mowing is the best way to keep your lawn beautiful. Our lawn care experts will cut lawns a little higher during the summer months, leaving your lawn with softer and greener blades. Our weekly plan offers additional care during spring and periods of heavy rain when your lawn is growing faster. We will work with you to create the best schedule for you and your lawn.

Bi-Weekly Mowing: Our bi-weekly maintenance plan is great for any size yard in the Central Texas area. Our lawn care experts will come out every other week, keeping your yard maintained for the two weeks between service.
Get Same-Day Lawn Service
Your lawn is one of those things that puts a smile on your face when it is looking its best. A beautiful yard significantly adds to the curb appeal of your property. At Just Right Lawns, we love seeing a smile on your face when you pull up on your driveway, and we love that you don't have to do any work to make your yard beautiful. We want to help you get the turf care you deserve, and we believe you shouldn't have to wait for us to get started! Part of our core values is making sure our services are as accessible to you as possible. Because of this, we are happy to offer same-day lawn care service. If you call us before noon, we'll make sure a professional lawn technician visits your home before the end of the day.
Your Satisfaction, Guaranteed
Image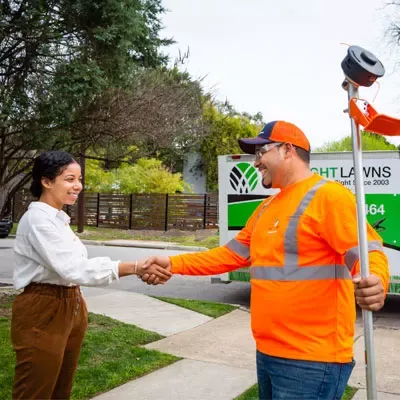 At Just Right Lawns, we want to ensure you're fully satisfied with our services. We proudly offer this satisfaction guarantee: If you're ever unsatisfied with our lawn service, contact our office within 24 hours of your last appointment date and we'll revisit your home to make it right!
When you call Just Right Lawns, you can expect:
Work performed to the highest quality
Reliable, on-time crews
Trained & experienced crew members
Professional, happy employees 
Easily identifiable wrapped company trucks
Same & next-day service
Our Satisfaction Guarantee
If you're unsatisfied with your lawn service, contact the office within 24 hours of your appointment date, and we'll make sure that we make things right.
Image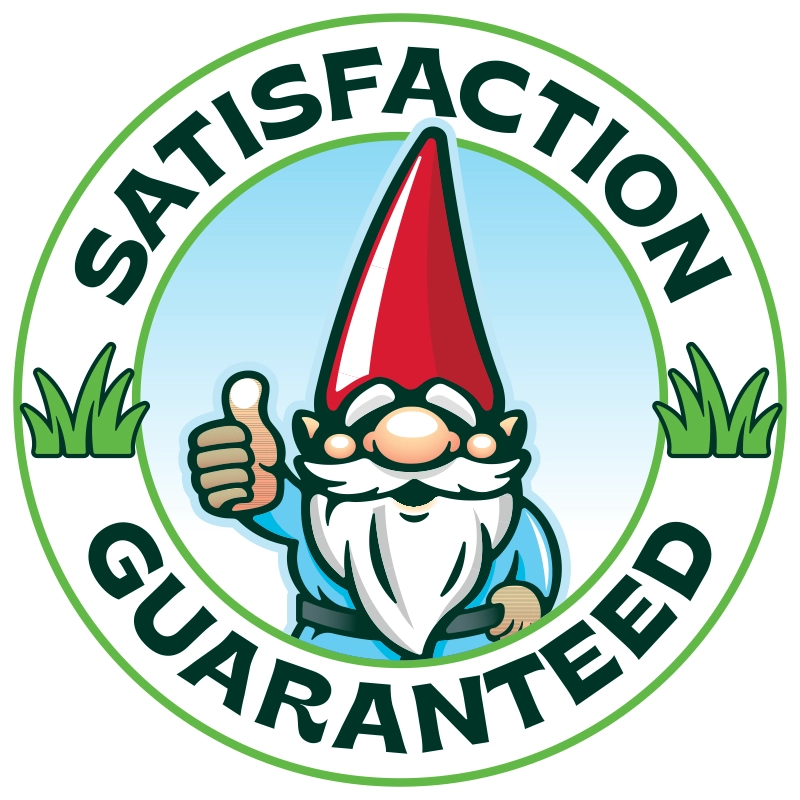 Service Areas
Areas We Service in Texas
Finding a lawn care company you can trust can be a challenge. We're confident we'll give you the best quality treatment for your satisfaction. We offer our lawn services to a variety of locations throughout Central Texas, including:
Image