Save $20 on Lawn Mowing Service in Schertz
Lawn Service Schertz
Keeping your lawn looking great all year is a big undertaking, especially in a climate like ours. Instead of spending countless hours outside trying to make your lawn look its best, let the experts at Just Right Lawns give you a hand! With our lawn service in Schertz, you can expect to get the yard you've always wanted. We're certain that you'll see the difference that quality lawn care makes. Our expert lawn care technicians are ready to go to work for you today! 
Our lawn service includes:
State-of-the-art lawn mowing service to keep your grass cut to perfection. 
Lawn clipping disbursement to prevent methane gas buildup and fungal growth. 
Weed control and grass edging to keep new growth away from your lawn fixtures.
Available leaf removal to keep your grass fungus-free and to eliminate pest breeding areas. 
And more!
Same Day Lawn Care Service
When you need to get your yard in shape in a hurry, Just Right Lawns is your best choice by a mile! To get you the help that you need as fast as possible, we offer same-day lawn service when you call before noon! There's no need to wait for the service that you want, so choose the lawn care company that can get it done today. 
Image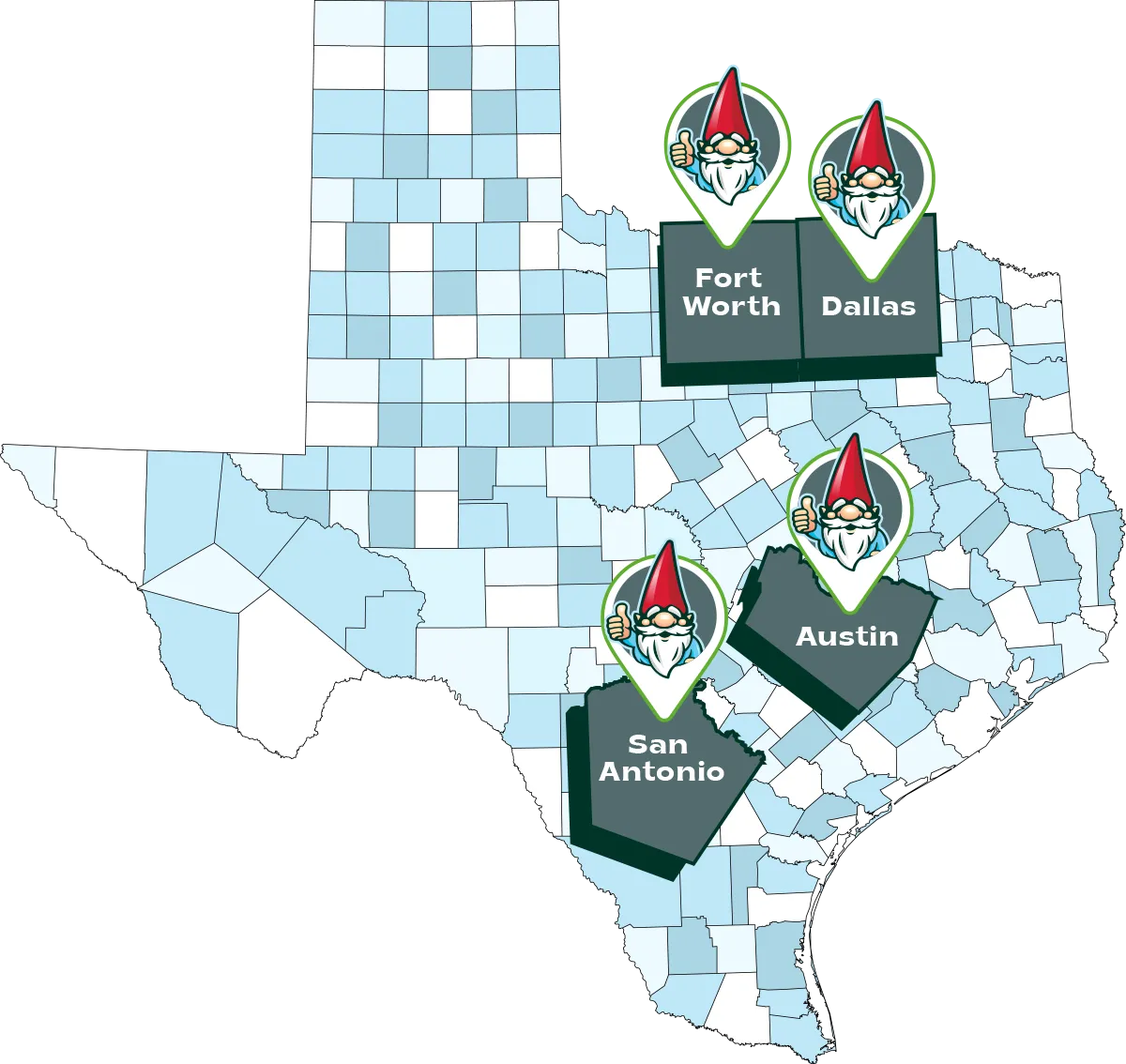 Landscape Maintenance in Schertz
Backed by 20 years of experience, Just Right Lawns understands that healthy growth in your yard begins with a custom, tailored maintenance program specific to your landscape needs. Our lawn technicians are committed to providing you and your family with quality care unique to your environment. 
Our landscape maintenance services include:
Leaf Removal -  No yard is too big to tackle for Just Right Lawns. Our landscape technicians will clean up and remove fallen leaves and debris to prevent them from blocking sunlight and negatively impacting grass growth. 
Flower Bed Cleaning - We're committed to providing gardens and flower beds with premium care, including weed removal and maintenance of soil and mulch. We educate ourselves on the types of plants in your yard and make sure every action is in service of the unique care they require. 
Shrub Trimming - Growing back quicker than expected? We can help trim bushes and shrubs in your yard, keeping your vision in mind, so your yard looks exactly how you'd like it. 
And more! 
Cultivate Healthier Flower Beds with Our Mulching Services
Mulch contributes to a healthier lawn by keeping plants hydrated, preventing moisture loss, preventing weeds from growing, and suppressing frost heaving. Just Right Lawns offers mulching services as an additional service. Our team of landscape technicians carefully spread mulch throughout your flower and garden beds. We're proud to service your home with mulch made from 100% recycled products sourced right here in Texas and enriched with nutrients your plants need.
Areas We Service Around Schertz
Not only do we service Schertz, but we also serve the wider San Antonio, TX area! Our goal is to provide high-quality landscape maintenance services wherever they're needed.