Save $20 on Expert Lawn Care Services in San Marcos
Lawn Services in San Marcos
No matter how much you do to care for your lawn, there always seem to be jobs that don't get done because of lack of time, interest, supplies, or the fact you don't know they are necessary. At Just Right Lawns, we have the required equipment and knowledge to care for your lawn like we would our own, and all you have to do is enjoy the results.
 Our available lawn services in San Marcos include:
Professional lawn mowing

Lawn edging services

Leaf blowing services

Seasonal lawn cleanup

Tree and shrub maintenance

Fall leaf removal

Flower bed cleaning

Mulching

Pet waste removal

And more!
Guaranteed Customer Satisfaction
As a locally owned and operated business, we have been serving the greater Austin area for 20+ years. We are dedicated to providing quality customer service and are willing to stand behind our work. If at any time you are disappointed in a service, contact us within 24 hours of the visit and we will make it right at no additional charge.
 When you count on us for lawn care services in San Marcos, you can expect:
A weekly or bi-weekly mowing schedule

based on your lawn's needs.

Precision lawn mowing

at the perfect height for your grass type.

Meticulous lawn edging

along walkways, driveways and garden beds.

Distribution of lawn clippings

to return nutrients to your lawn with each cut and clear your yard and non-grassy surfaces of debris.

Expert line trimming

to manage grass a lawn mower can't reach.
Image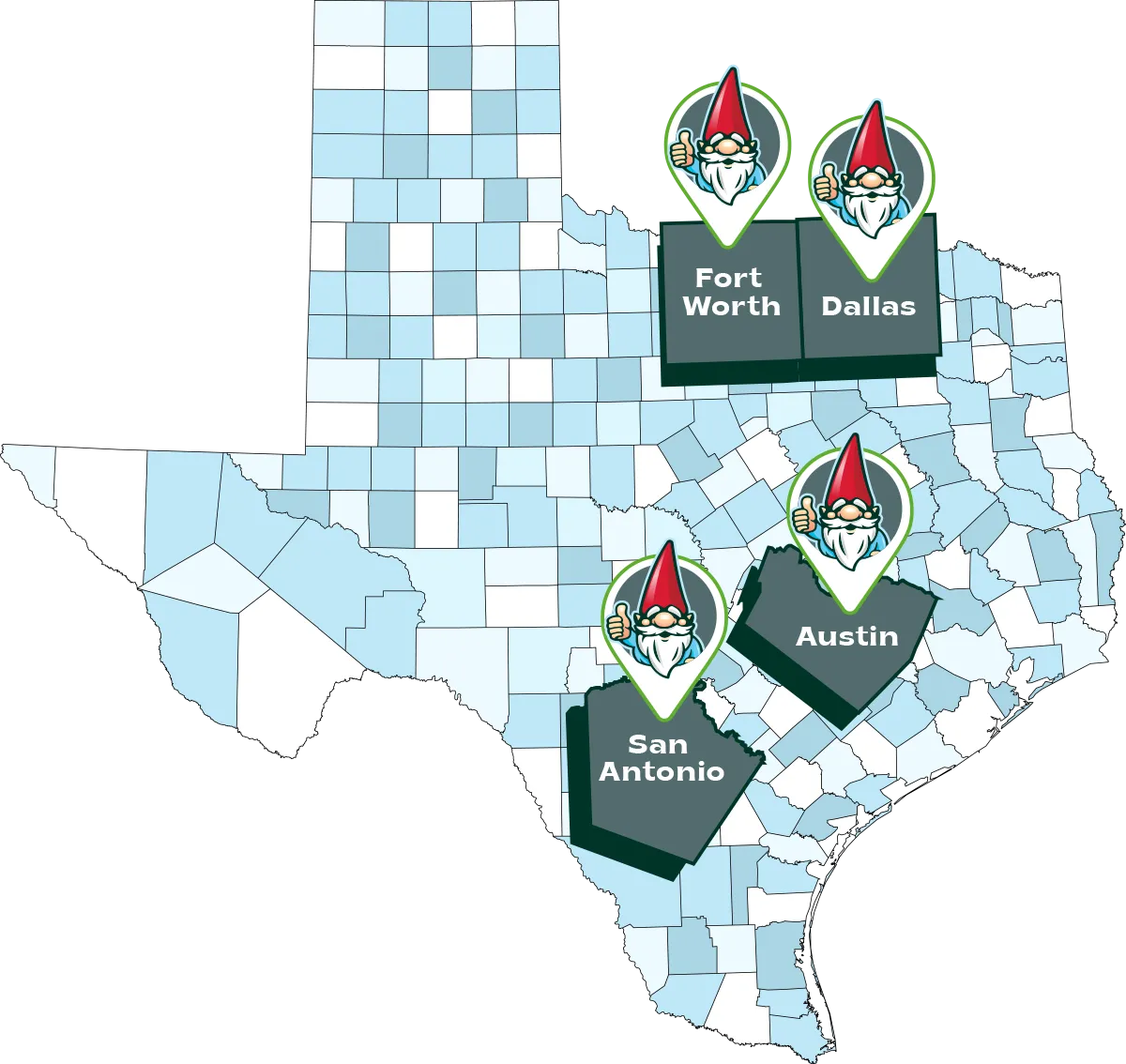 Hassle-Free Services You Can Trust
We know your time is valuable, so we offer free estimates and same-day appointments if you contact us before noon. We will send someone to mow your lawn that day. Because we know the quality of our work, yearly contracts aren't required. We just ask that you give us a try for a minimum of 6 mows.
Landscape Maintenance in San Marcos
In addition to the upkeep of your lawn, maintaining your landscaping can take a significant chunk of your time, with questionable results if you don't know what you're doing. When you partner with Just Right Lawns, our trained technicians know how to take care of your ornamentals and plants. Our maintenance plan customized for your property will pay off in landscaping that shines.
Our landscape maintenance service in San Marcos includes your choice of:
Skillful hedge and shrub trimming

to maintain their shape and improve their health.

Flower bed cleaning

with your input to remove weeds and maintain mulch.

Leaf removal

, especially as part of spring and fall cleanup, to remove unwanted organic debris.

Optional mulching

to assist in moisture retention in your soil, prevent frost heaving and improve the appearance of your yard.

And more!
Dedicated Staff to Better Serve You
Our goal at Just Right lawns is to provide outstanding customer service at affordable rates. We accomplish this with reliable, on-time crews that share our mission. With exacting training and periodic evaluation of our specialized treatment methods, we are always working to improve our service to you.
The professionals at Just Right Lawns are ready to assume your lawn mowing and landscaping maintenance tasks to enhance the appearance of your lawn. When you contact us today, you'll receive a free estimate and $20 off your initial lawn mowing service!
Areas We Service Around San Marcos
As a leading provider of pest control in greater Austin, our main office branch also services the areas surrounding San Marcos. Our comprehensive pest control solutions cover both residential and commercial properties, ensuring that your space is protected from any unwanted infestations.