Get $20 off Professional Lawn Services in Duncanville
Lawn Services in Duncanville
Your lawn has different maintenance needs throughout the year. At Just Right Lawns, we provide anything you need whether it is weed-eating in the summer, leaf-blowing in the fall, or edging along flower beds in the spring. Need to touch up your lawn in time for a special event or activity? No problem! Just contact us before noon for same-day service. 
Here's what lawn services in Duncanville can do for you:
Keep your lawn looking neat and tidy with regular mowing.
Edge along flower beds and walkways for a clean, uniform look.
Rid your lawn of leaves and sticks in the fall.
Keep shrubs trimmed to perfection.
Image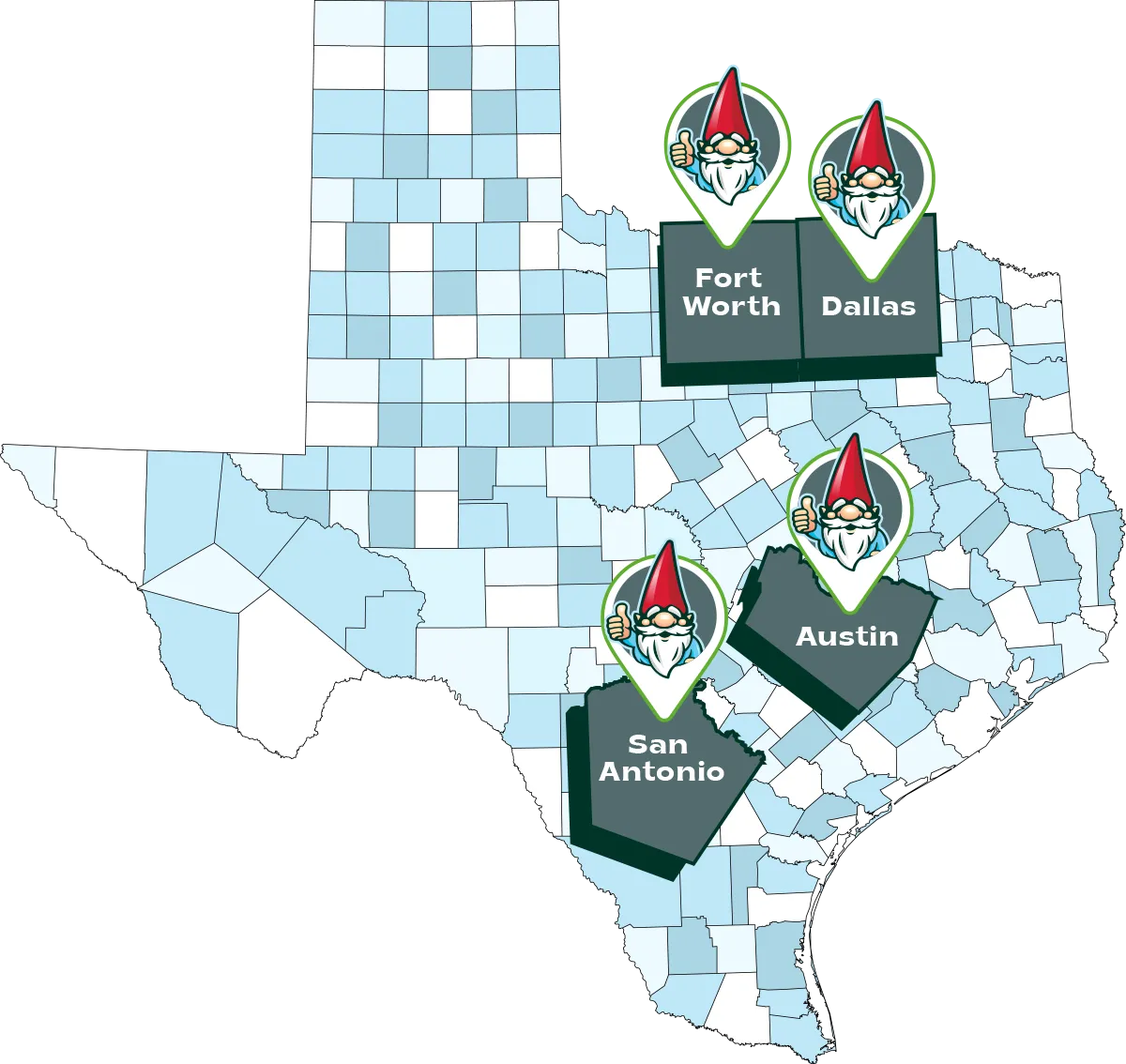 Lawn Mowing in Duncanville
Have you ever cut and trimmed the grass only to find it seems to have gotten out of hand a few days later? Grass grows quickly in warm weather. Relax. Put your feet up. Sign up for our lawn service today and you can save $20 on your first lawn mowing as you enjoy the other benefits of a full lawn service. Regular lawn care not only makes your yard prettier; it makes it healthier, too! And with Just Right Lawns, your satisfaction is guaranteed. Not completely satisfied? Contact us within 24 hours and we will re-service for free!
Landscape Maintenance in Duncanville
Your lawn is an extension of your home and the first impression that your friends and family see. At Just Right Lawns, we understand that a well-maintained lawn should reflect the curb appeal you're looking for and provide a healthy environment for your flower and garden beds. Serving Texas for nearly 20 years, we believe our locals deserve the best. That's why, if you're unhappy with our service, call us within 24 hours after your service date and we guarantee to return to service your lawn. 
When you schedule landscape maintenance with us, you can expect:
The highest quality work, performed by our expert lawn technicians.
Reliable and prompt crew members. 
Expert lawn technicians trained to meet your lawn's unique needs. 
Easily identifiable company trucks. 
Guaranteed Mulching and Shrub Trimming Services
Just Right Lawns not only provides leaf removal and flower bed cleaning, but we also guarantee quality mulching and shrub trimming services. As an additional service, our landscape technicians spread nutrient-rich mulch made out of recycled products to keep your area hydrated and protected from weeds. During our landscaping service, we guarantee taking care of bushes and shrubs too. We want to maintain your dream yard and that means landscaping trimmed to the specific vision you have in mind. 
Areas We Service Around Duncanville
Not only do we service Duncanville, but we also serve the wider Dallas, TX area! Our goal is to provide high-quality landscape maintenance services wherever they're needed.