$20 Off Reliable Lawn Care Service in Frisco, TX
Lawn Services in Frisco
You shouldn't have to spend whatever downtime you have mowing and edging your lawn. Relying on a qualified lawn care company can save you precious time. The professionals at Just Right Lawns provide high-quality lawn services you can rely on. We start with a free quote and will give you a coupon for $20 off your first visit.
 As part of our lawn care services in Frisco, you will receive:
A customized mowing schedule

based on your lawn's needs.

Same-day appointments

if you contact us before noon.

Professional lawn mowing

at the perfect height for optimal grass health.

Precision lawn edging

along walkways, driveways and garden beds.

Even disbursement of lawn clippings

to nourish your lawn and keep your yard and non-grassy surfaces free of debris

Professional line trimming

anywhere a lawn mower can't reach.
Image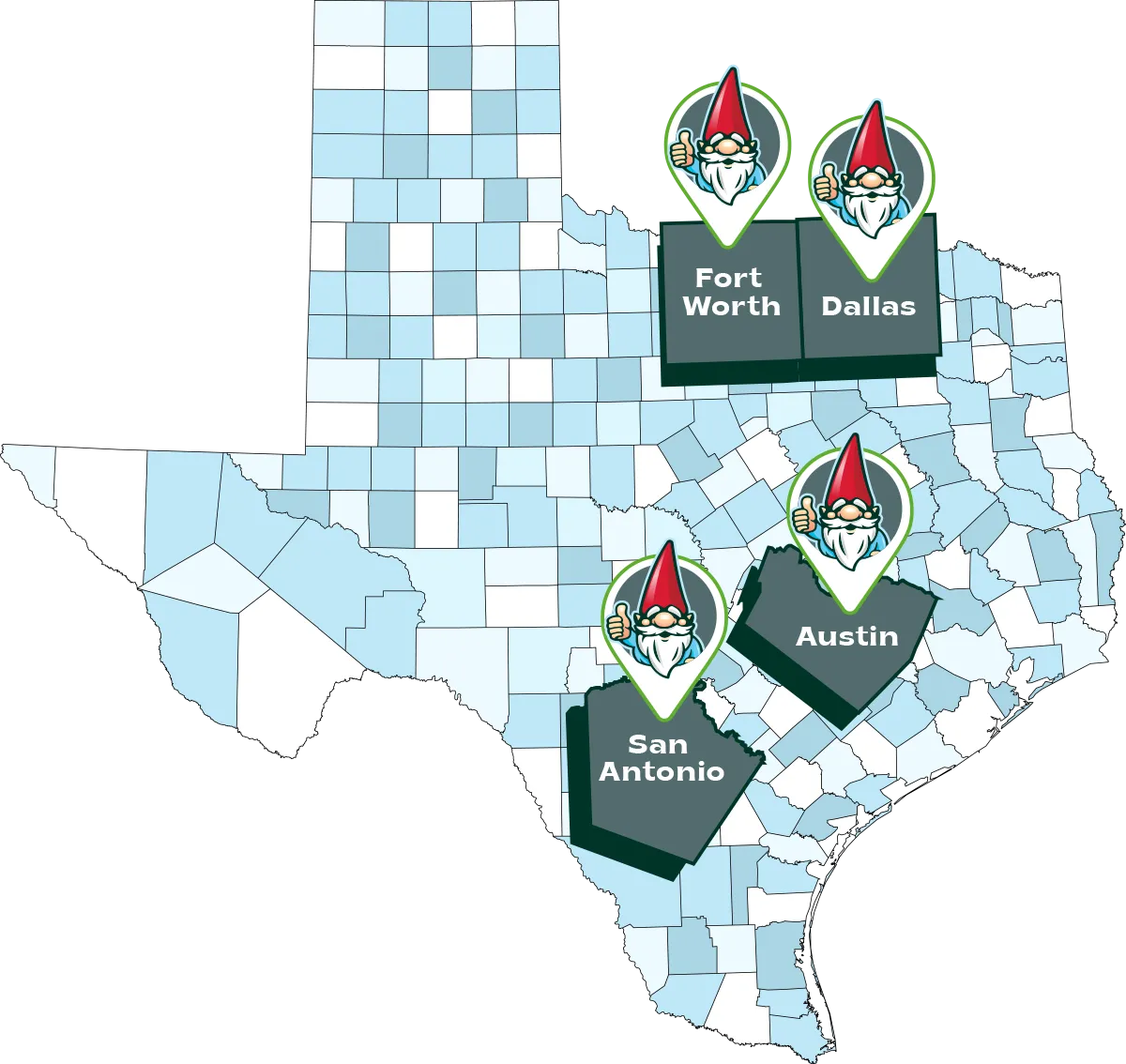 Quality Service You Can Trust
We are driven by customer satisfaction. Our crews pride themselves in a job well done and being on-time. To reflect that, we make sure they are experienced and fully trained. Should you ever have an issue with a service, contact us within 24 hours of the visit in question and we will return and do what is needed to make sure you are satisfied. Take back your nights and weekends and let Just Right Lawns take over your lawn maintenance!
Landscape Maintenance in Frisco
You deserve a beautiful lawn, but you might not have the time to make it happen. Instead of trying to do all the hard work yourself, trust our landscape maintenance in Frisco. Our experts know all the secrets to ensuring your property always looks its best. With seasonal visits, recurring services, and a satisfaction guarantee, there's no better choice than Just Right Lawns!
Our landscape maintenance services include your choice of:
Leaf removal to pick up leaves and other debris, ensuring they don't block sunlight from reaching your grass.

Flower bed cleaning to remove weeds and unwanted plants, maintain soil and mulch, and keep your ornamentals looking great.

Shrub trimming to shape trees and shrubs, making sure they look great and aren't growing over windows or sidewalks.
Areas We Service Around Frisco
We don't just cover Frisco. We go beyond and offer top-notch lawn services in greater Dallas, TX. Our aim is to keep your landscape looking pristine, no matter where you are in the area.