Save $20 on Your First Lawn Mow in Kyle, TX
Lawn Service in Kyle
Your yard is what gives people their first impression of your home. Keep it looking gorgeous all year with our lawn service in Kyle. We'll start by giving your grass a helping hand but we won't stop there. From treatment and fertilizing to lawn mowing and maintenance, we give your yard the full service and pampering that it needs. 
Our lawn services in Kyle, TX, include:
Lawn mowing service with state-of-the-art tools to keep your grass cut perfectly. 
Lawn clipping disbursement to spread out fresh-cut grass and prevent gas buildup. 
Grass edging and weed control to keep new growth away from patios and yard fixtures.
Available leaf removal to keep your grass fungus free and deprive pests of breeding areas.
Whatever your lawn needs, Just Right Lawns is here to help!
Same-Day Lawn Service
Why wait for professional lawn care? At Just Right Lawns, we can't think of a good reason you should. That's why we offer same-day service when you call before noon. Don't spend time waiting for lawn care or working away in your yard. Instead, spend time enjoying it, and let us do the work!
Image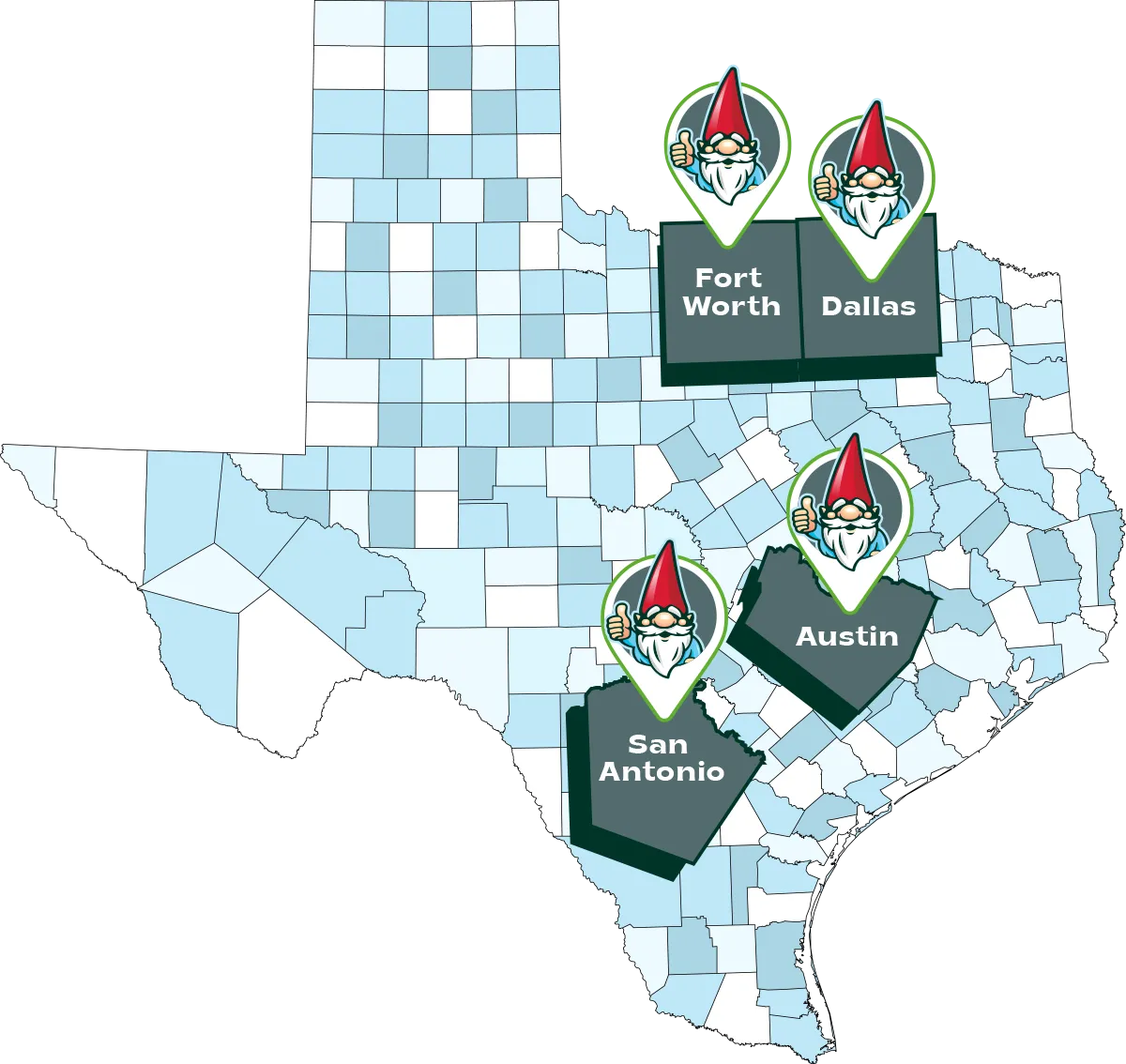 Landscape Maintenance in Kyle
The thought of constantly taking care of your yard may fill you with stress, either at the amount of time that it will take or at the prospective cost of proper maintenance. We are here to put those worries to bed. When you partner with Just Right Lawns, you won't have to spend hours in your yard, nor break the bank to have the best-looking property in your neighborhood. Our landscape maintenance services are custom-designed by our technicians so that you receive the exact services you need.
Our landscape service in Kyle includes: 
Hedge trimming.
Flower bed cleaning and maintenance. 
Leaf removal and mulching.
Comprehensive mowing. 
And more!
Expert Landscape Services
Transparency with our services and pricing is key, and we never want our customers to feel as though they have been hit with any hidden fees. This is why we offer free quotes for all services so that you can figure out exactly which services you want. Further, we are offering $20 off your first mow, making it the best time to have our lawn care experts out to get your yard looking its best.
What Areas Around Kyle Do We Service?
​​​​​​Not only do we service Kyle, but we also serve the wider Austin, TX area! Our goal is to provide high-quality landscape maintenance services wherever they're needed.