Image

Transform Your Landscape with Just Right Lawns
Professional Mulching Services by Local Experts
Are you looking to transform your landscape into a stunning masterpiece? Our mulching service in Central Texas is the solution you've been looking for. With our same or next-day service, you can save time and enjoy a well-maintained yard without any hassle. Our team of friendly and reliable professionals will clean and beautify your yard, leaving it looking fresh and inviting. For over years, we have provided professional lawn care in multiple cities near you, including Austin, San Antonio, Fort Worth, Dallas, and the surrounding communities.
Elevate Your Landscape with Mulch
One of the key advantages of our mulching service is the clean and beautified appearance it brings to your yard. By spreading mulch throughout your flower and garden beds, we create a uniform and tidy look that enhances the overall aesthetic of your landscape. This not only impresses guests and neighbors but also brings a sense of pride to homeowners.
Not only will your landscaping look uniform and tidy, but our mulching service offers a multitude of additional benefits: 
Moisture Retention: Our mulching service helps to retain moisture in your soil, ensuring that your plants stay healthy and hydrated. This can be particularly beneficial during dry spells or times of water restrictions.
Weed Prevention: Say goodbye to those pesky weeds that can quickly take over your garden. Our mulch acts as a barrier, preventing weed growth and reducing the need for constant maintenance.
Weather Protection: Extreme weather conditions, such as heavy rains or scorching heat, can damage your plants. Our mulch provides insulation, protecting your flowers and shrubs from the elements and reducing the risk of damage.
Drought Resistance: In Texas, droughts can present a significant challenge for maintaining beautiful gardens. By spreading mulch throughout your flower and garden beds, you are creating a protective layer that helps your plants withstand drought conditions.
Eco-Friendly Approach: Our mulch is made from 100% recycled products sourced within your community. By choosing our services, you are not only enhancing your landscape but also contributing to environmental sustainability.
Don't wait any longer to elevate your landscape. Contact us today to schedule your professional mulching service and experience the numerous benefits it has to offer. With our same-day or next-day service, your dream landscape is just a call away.
Get Same-Day Service and Our Satisfaction Guarantee
At Just Right Lawns, customer satisfaction is our top priority. We guarantee the highest quality work performed by our trained and experienced crew members. Our uniformed employees, who are not subcontractors, arrive in easily identifiable company trucks. With our satisfaction guarantee, you can have peace of mind knowing that we will go above and beyond to ensure your complete satisfaction.
Here are just a few of the reasons to choose us:
Same or next-day service to ensure prompt delivery and allow you to enjoy the benefits of our professional mulching without delay.
No contracts are required, providing flexibility for our customers to adjust or cancel the service according to their needs without any inconvenience.
Locally owned and operated with over years of expertise in Central Texas.
Satisfaction guaranteed. If you're not happy, call within 24 hours for a resolution.
Our experienced mulching team is skilled, friendly, reliable, and respectful of your property.
Our Satisfaction Guarantee
If you're unsatisfied with your lawn service, contact the office within 24 hours of your appointment date, and we'll make sure that we make things right.
Image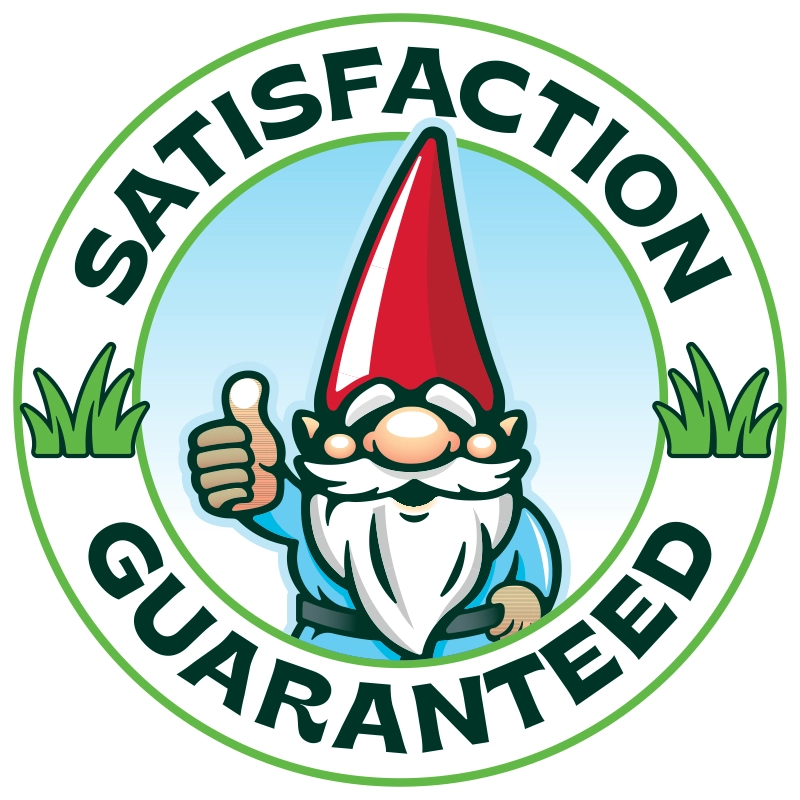 Service Areas
Areas We Service in Texas
Finding a lawn care company you can trust can be a challenge. We're confident we'll give you the best quality treatment for your satisfaction. We offer our lawn services to a variety of locations throughout Central Texas, including:
Image