Save $20 on Lawn Mowing in New Braunfels
Lawn Service in New Braunfels
If your home is a jewel, then the lawn is its setting. A well-maintained lawn is a healthy lawn, and thinning grass or an increase of weeds is a sign that your lawn needs more attention. No matter the season, Just Right Lawns can keep your yard looking its best. 
You can expect the following when you partner with us for lawn services in New Braunfels:
Regular mowing to keep grass healthy.
Edging along flower beds and walkways for a tidy look.
Mulching and weeding of flower beds so the only thing people notice are blooms.
Shrub trimming for plant health and uniformity.
Removal of leaves and other debris in the fall.
Convenient, Guaranteed Lawn Care You Can Trust
We are so sure you will be pleased with our lawn care services that we offer a full satisfaction guarantee. If our work fails to meet your expectations, all you have to do is call within 24 hours and we'll be back to re-service at no charge to you. We also offer same-day service if you call before noon!
Image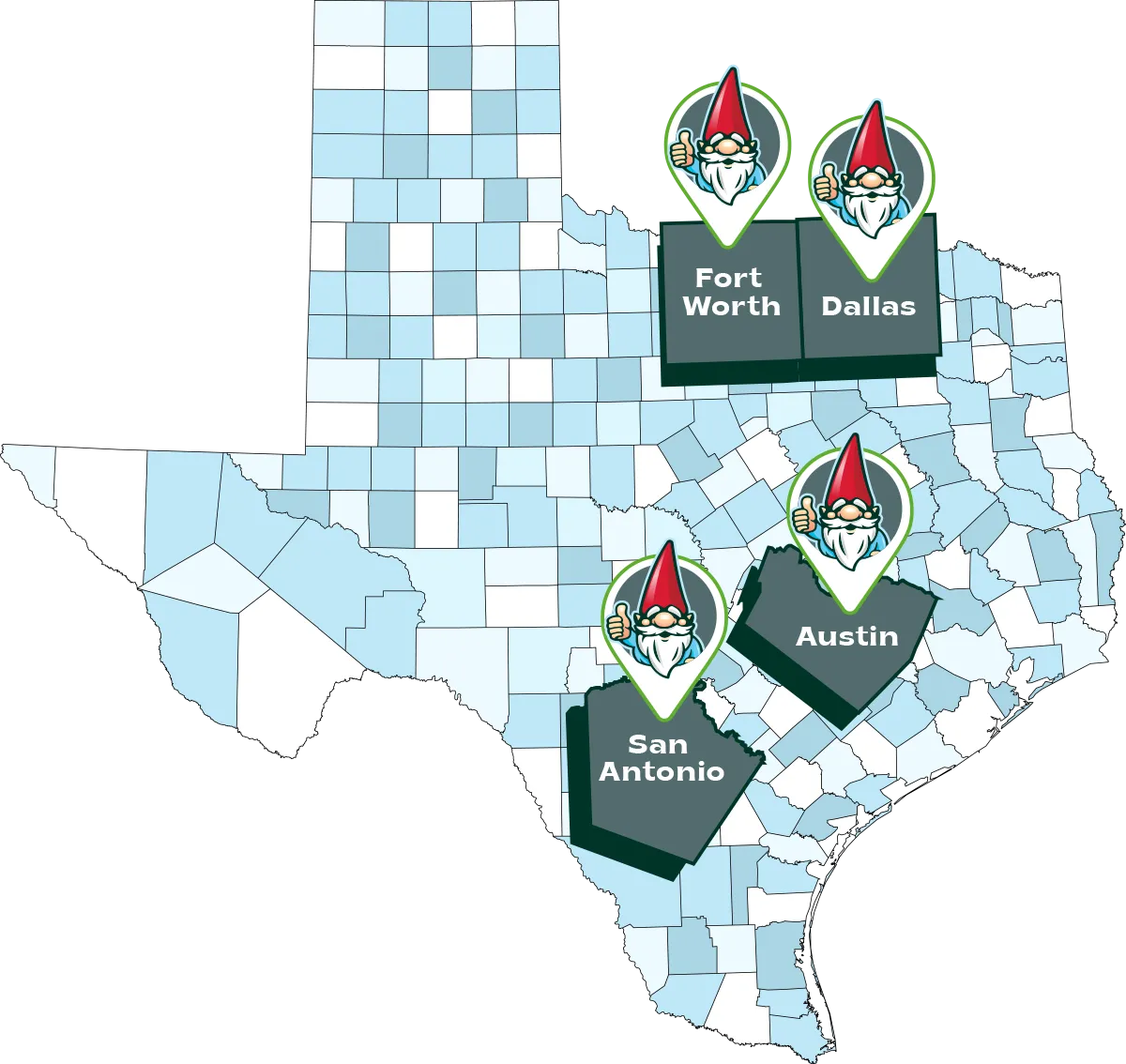 Landscape Maintenance New Braunfels
Even a healthy yard requires near-constant maintenance, but if you don't have the time in the day to stay on top of every little task, you aren't alone. Don't resign yourself to a less-than-satisfactory outdoor space and sign up for our landscape maintenance in New Braunfels. With our comprehensive and all-encompassing services on your side, you'll finally have a healthy and beautiful lawn that lasts year-round. Set your yard up for success and book your first service today!
Our landscape maintenance includes:
Shrub and hedge trimming to ensure a neat appearance that sets your yard apart. 
Flower bed cleaning that maximizes growing space and keeps them looking their best.
Leaf removal during fall and winter.
Professional mulch application for both a tidy appearance and quality insulation for even the most sensitive plants. 
And much more!
Areas We Service Around New Braunfels
Not only do we service New Braunfels, but we also serve the wider San Antonio, TX area! Our goal is to provide high-quality landscape maintenance services wherever they're needed.