Get $20 off Your First Lawn Service in San Antonio
Lawn Service in San Antonio
Keeping your yard looking its best year-round is a ton of work. From mowing to weed eating, to blowing leaves - keeping up with these chores is a full-time commitment! If you'd rather spend your free time relaxing than working on keeping your lawn maintained, Just Right Lawns can help. We offer professional lawn care that will keep your property looking immaculate without you breaking a sweat.
How to determine whether it's time for professional lawn care:
Your grass is growing over sidewalks, your driveway, or path pavers.
Your grass is overrun by weeds.
Leaves are covering large patches of grass, causing it to brown.
You find yourself spending hours picking up pet waste from your yard.
Image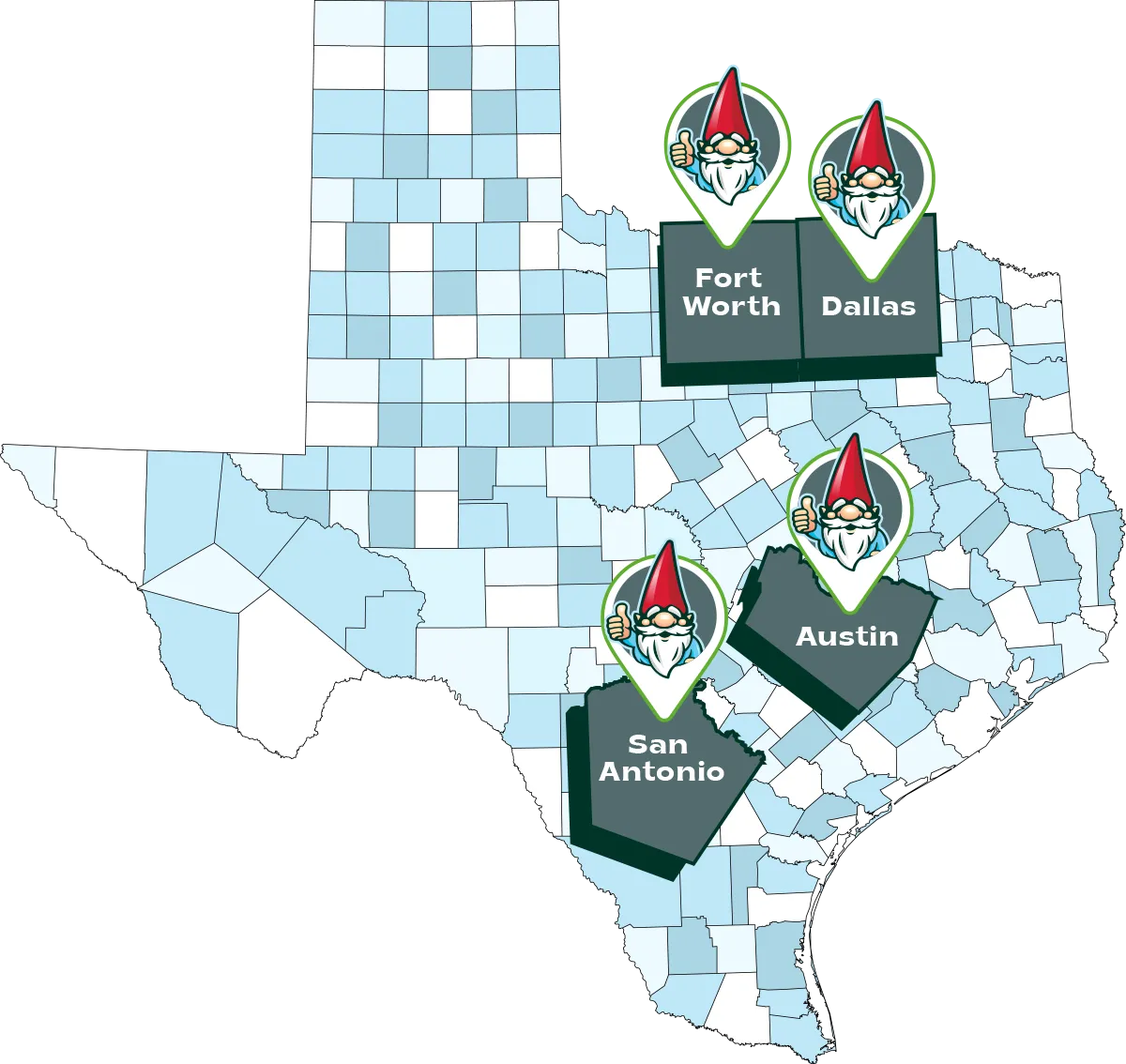 Save $20 on Your Initial Lawn Mowing Service
Is your grass showing signs of disease or maltreatment? Are your attempts to remedy the situation not improving the health of your lawn in a significant way? It's time to trust the professionals at Just Right Lawns! Our lawn care is family-friendly and guaranteed to substantially boost your turf's health over time. When you sign up for our comprehensive lawn services, we will start with a thorough inspection of your yard, then provide you with a professional mowing service—and with your first mow, you can expect $20 off your total!  
Our lawn service in San Antonio includes:
A professional lawn mowing to reduce lawn disease and promote healthy growth over time.
Lawn edging to help retain your lawn's shape in areas that are difficult to maintain. 
A leaf blowing service that will clear your lawn of the accumulation of leaves.
Get Fast Relief with Same-Day Lawn Service
Sometimes you can't wait to get the treatment you need for a healthier lawn. At Just Right Lawns, we offer same-day service to ensure your grass receives the attention it needs promptly. When you contact us before noon, you'll receive a visit by the end of the business day. We'll send one of our trusted lawn technicians to your home to start your treatment right away!
Landscape Maintenance in San Antonio
The grass is not the only component of your yard that needs tending. Shrubs, hedges, and other vegetation make up most of your landscape—and we know how tricky it is to maintain them over time! We offer landscape maintenance in San Antonio to make sure your property looks as beautiful and as healthy as it possibly can. 
Partner with us for landscape maintenance in San Antonio and we will:
Trim your shrubs and hedges
Thoroughly clean out your flower beds
Clean up the leaves across your yard
And more!
Expect the Best with Our 24-Hour Satisfaction Guarantee
Your satisfaction is our top priority. This means we will go out of our way to ensure you're happy with our lawn services. With our 24-hour satisfaction guarantee, we're confident we'll provide you with service you can rely on. If you are ever unsatisfied with our work, contact us within 24 hours and we'll return to retreat your property, free of cost!
Areas Around San Antonio That We Service
Not only do we service San Antonio, but we also serve surrounding cities and towns! Our goal is to provide high-quality landscape maintenance services wherever they're needed! We are the lawn experts in the following areas: