How to Overseed a Lawn
Image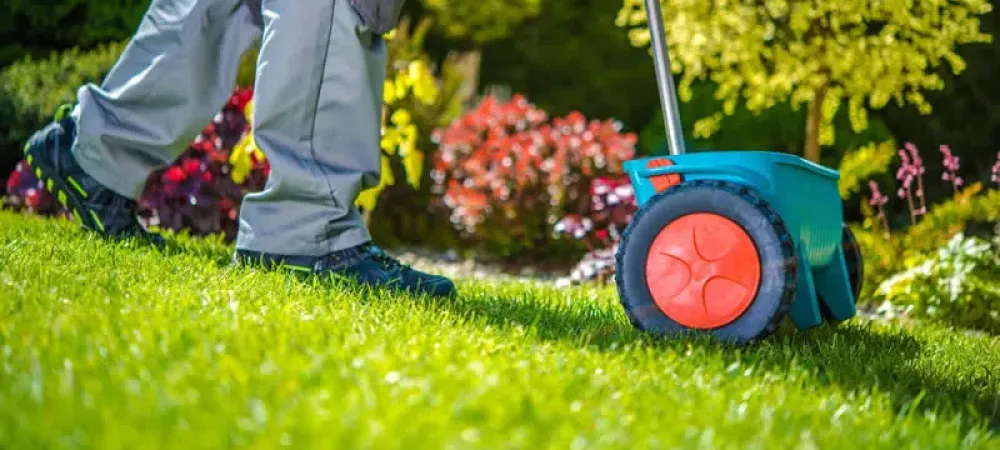 Choose the Right Time to Overseed
The ideal time to overseed a lawn in central Texas is in late spring or early fall. The mild temperatures in spring and fall will give the grass seed enough time to germinate and take root without being subject to the summer heat or the winter cold.
Skip These Steps and Contact the Pros
Prepare the Area for Overseeding
Mow Your Lawn
To expose more soil for the grass seed to reach you should start preparing your lawn by mowing it. Grass seed can get stuck in the thatch layer and on tall blades of grass, so you will want to cut your lawn shorter than normal.
If you have St. Augustine grass, do not use the lowest setting because you could damage the grass. Instead, mow your grass to no shorter than 2 inches high.
Rake And De-thatch Lawn
Once you have mowed your lawn to a shorter height than normal you will need to rake away any extra debris and thatch. The debris and thatch in your lawn will prevent the seed from reaching the soil.
This may seem like a time-intensive step, but for the grass seed to properly take root, you must take the extra time to make sure this gets done.
Selecting the Right Type of Grass Seed
In Austin, Ryegrasses, like Pantera, are the most common types of seeds used for overseeding. They are very effective at filling in balding spots and for restoring the overall health and look of your grass. Ryegrass also grows rather quickly. In fact, you should see a difference in your lawn in as little as one to two weeks.
Spread the Seeds
If you are only overseeing a small area, you can probably spread the seeds by hand. However, if you are overseeding a large portion of your lawn or the entire lawn, you should use a handheld, broadcast, or drop spreader. This will make sure that the seeds are spread evenly throughout your lawn.
Best Fertilizing and Watering Practices
While not necessarily required, fertilizing your lawn during the overseeding process will help maintain healthy soil nutrient levels. It is crucial to make sure you water your lawn every day following your reseeding. During the first day or two, you can water your lawn from three to six times. At this point, the seeds should have germinated. Going forward, you can water your lawn just twice a day.
Need Professional Lawn Care?
We offer lawn services in the following locations: