Lawn Services in Austin
Our comprehensive lawn services in Austin are sure to meet all of your lawn care needs. We offer free estimates and a 24-hour satisfaction guarantee for all of our services, so you can expect the best lawn service possible. In addition to this, our lawn technicians receive ongoing training to continue to improve our customer service and deliver high-quality results. 
Signs you may require professional lawn care:
Brown patches across your turf
The thinning of grass blades
A rise in the presence of weeds
Leaves covering your turf
Overgrown sidewalk and driveway
Get Same-Day Lawn Service
When you contact Just Right Lawns before noon to schedule a service, you can expect us to respond and service your yard that same day. Our same-day service option allows us to quickly deliver top-quality service to every home.  
Image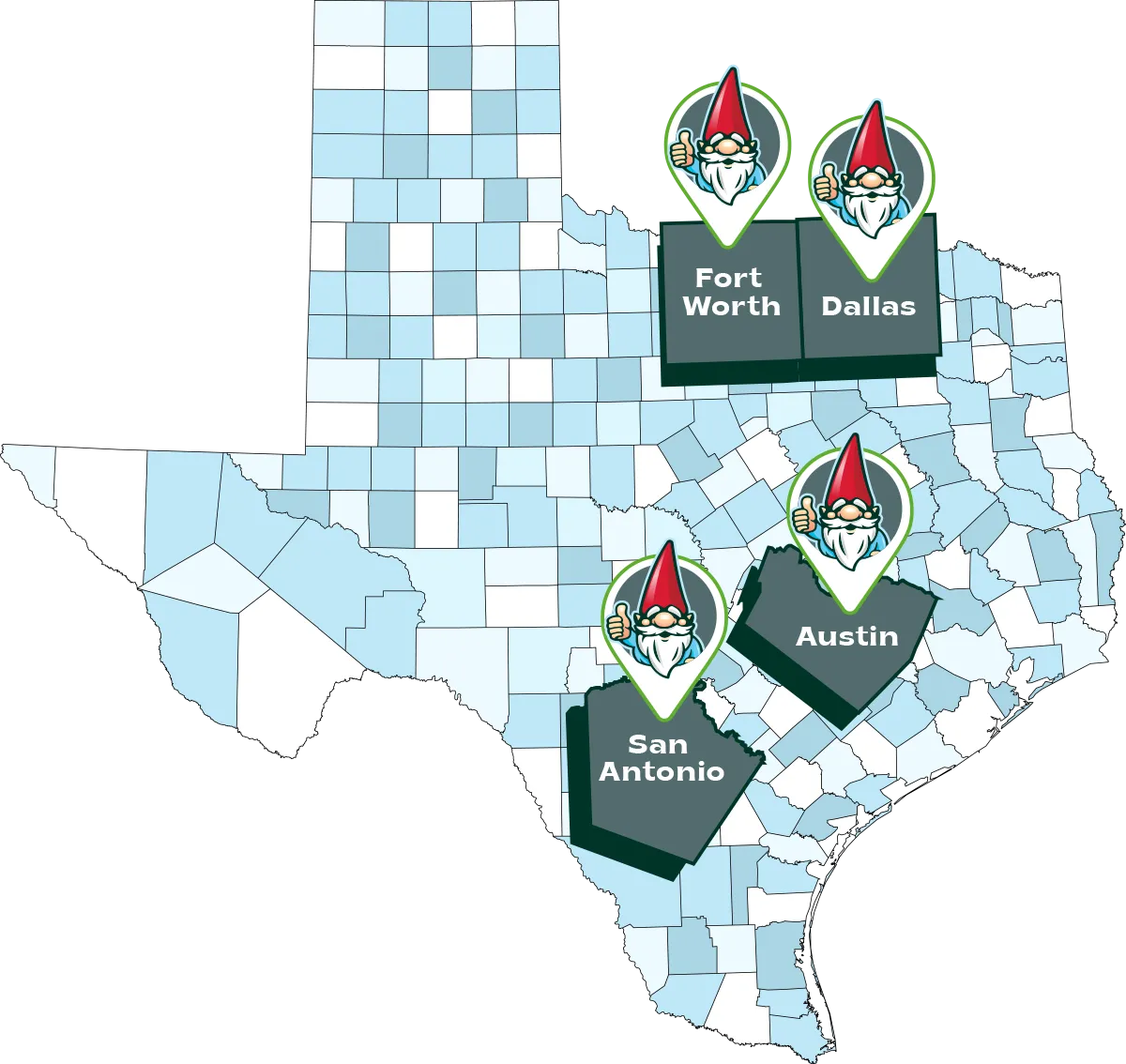 Save $20 on Lawn Mowing in Austin
At Just Right Lawns, we're committed to providing you with excellent lawn service for your satisfaction and convenience. Whether you need proactive or preventative lawn services, we have the professional care you need! Our lawn services will help keep your lawn beautifully maintained year-round. To help you get the best lawn care, when you sign up for our lawn care you will receive a complimentary $20 coupon you can use toward your initial lawn mowing service!
When you partner with us for lawn service in Austin, we will:
Mow your lawn - cultivating healthier, greener grass over time.
Provide expert lawn edging - trim your grass along walkways, driveways, and garden beds for a uniform look and to prevent overgrowth. 
Conduct a leaf blowing service - we will completely clear your yard of debris.
Provide professional line trimming - all concrete areas and areas not accessible by a lawn mower.  
Landscape Maintenance in Austin
Your landscape is the focal point of your yard and, as such, it deserves special attention. To promote healthy growth, it's important to make sure your landscape is as clean, trim, and beautiful as possible. At Just Right Lawns, we offer landscape maintenance in Austin to help you cultivate a beautiful yard year-round. Our lawn technicians design and implement custom treatment plans, guaranteed to provide the best care for your unique landscape! 
Our landscape maintenance in Austin includes:
Shrub and hedge trimming 
Thorough flower bed cleaning
Professional leaf clean-up and mulching
And more!
Our 24-Hour Satisfaction Guarantee
At Just Right Lawns, we want to deliver top-quality service for your satisfaction. If you're not happy with our work, contact us right away and we'll return to make it right. To make sure you get the service you deserve, we offer a 24-hour satisfaction guarantee. This guarantee states that if you're not completely satisfied with our service, you can contact us up to 24 hours after your initial treatment and receive a free re-service!
What Areas Around Austin Do We Service?
​​​​​​Not only do we service Austin, but we also serve surrounding cities and towns! Our goal is to provide high-quality landscape maintenance services in the following areas: