Pet Waste Removal Service in San Antonio
Introducing our top-notch pooper scooper service in San Antonio - no more worrying about cleaning up after your furry friends every week! Our friendly and reliable pet waste removal team has + years of experience, making us the best in the business. You can trust us to provide the same or next-day service, and we always come with a 24-hour satisfaction guarantee.
But it's not just about saving you time (although we know how valuable that is!) Our poop scoop service offers a range of benefits that you'll want to know about, including:
Clean and beautify your yard with weekly or bi-weekly service.
Eliminate unpleasant lawn odors that come with accumulated pet waste.
Protect your family and pets from parasites and bacteria that can cause illnesses.
Ensure safer and easier disposal of the waste, keeping the environment contamination-free.
And the best part? No yearly contracts - use our pet waste removal services whenever you need them, without any hassles. Our team of experts will scan your entire yard during our lawn care services and scoop up any pet waste found, ensuring your yard is clean and healthy. Choose our pooper scooper service in San Antonio today and experience the difference!
Image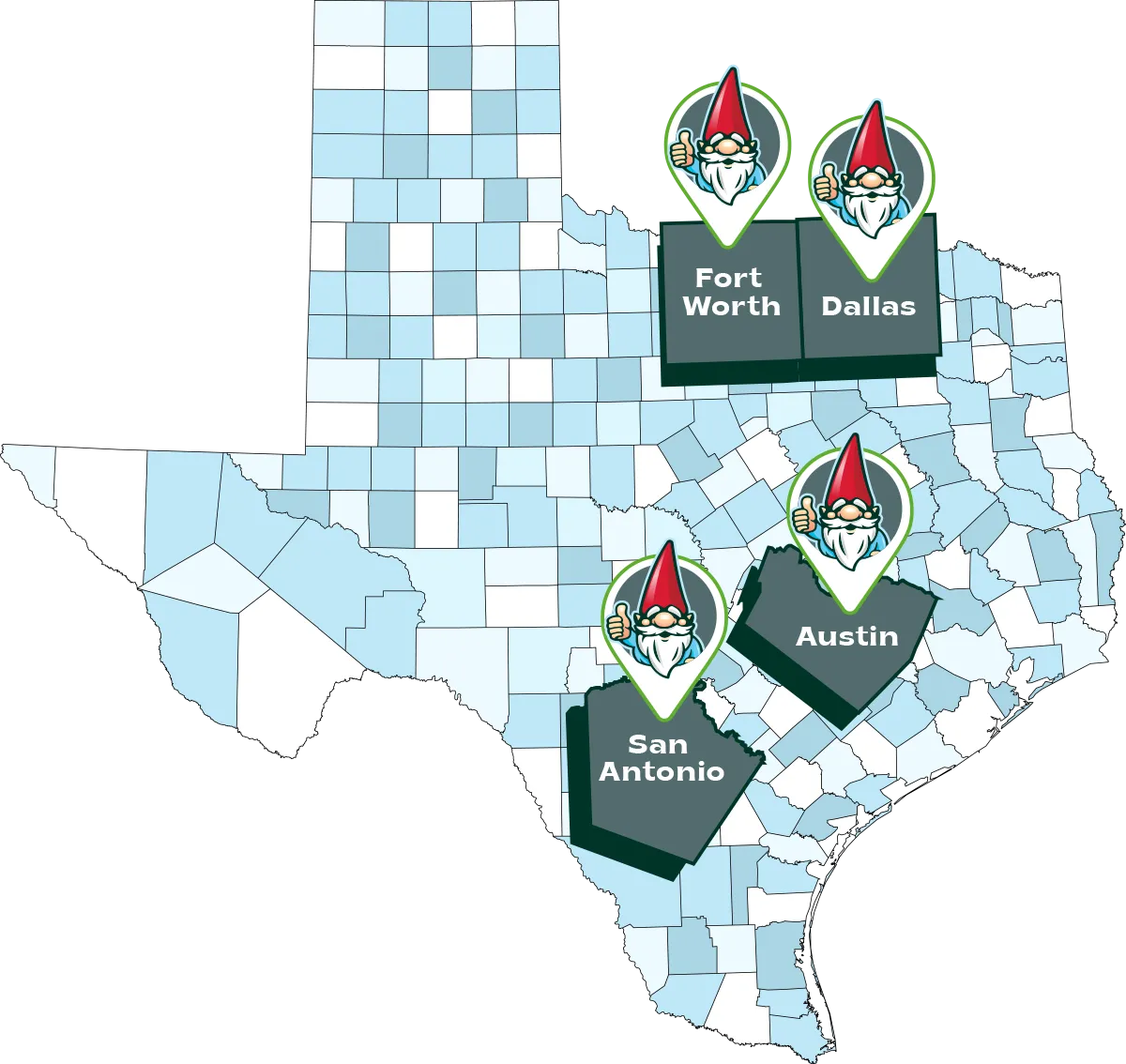 Dog Poop Scooper Service in San Antonio
Dog owners in San Antonio, are you tired of dealing with the unpleasant and unsanitary task of picking up after your furry friend? Our dog poop scooper service in San Antonio is here to save the day.
With our reliable and friendly dog waste removal team, you can say goodbye to the hassle of cleaning up after your pet.
No yearly contracts are required, just same or next-day service with respect to your time.
Here are just some of the benefits you can enjoy when you choose our dog poop pickup service:
Maintain a clean and healthy yard with our expert poop-scooping skills.
Keep your house smelling nice and fresh with our odor-eliminating services.
Save your grass from damage and keep it looking healthy.
Save time and money by letting our professionals take care of cleanup duties.
Enjoy greater convenience, especially if you're an elderly or disabled pet owner.
Ensure safer disposal of dog waste with our responsible techniques.
And with our 24-hour satisfaction guarantee, you can trust that we'll get the job done right. Don't wait; put your trust in our expert team of pet waste removal specialists today.